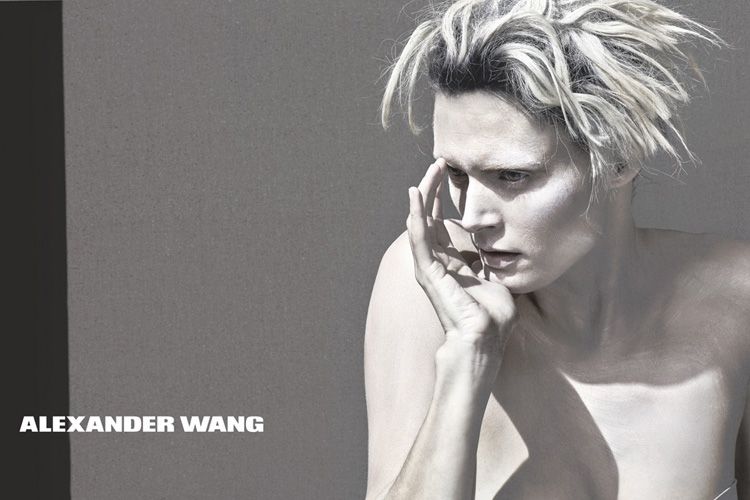 Photos Courtesy of Alexander Wang
If you have ever wanted a look inside the lives of the models that wear your favorite looks down the catwalk, now you can.
Alexander Wang Confessional
is a series that takes you behind the scenes and into the world of the models that walk his runway. Each
mini episode
focuses on a different model, giving a small biography and a glimpse into their glamorous lifestyle. More surprising than their meteoric rise is the down to earth attitude of each woman who lives the life of a supermodel.
Malgosia Bela in Alexander Wang F/W 3013 Runway Show
The fall 2013 episode focuses on Polish born, Malgosia Bela and her start in the fashion world. "It's probably the only thing I've ever done right—is having my son" she starts, talking about how selfish she feels she was as a person before he was born. Getting out of a cab and snapping her billboard ad she looks almost giddy, jumping up and down in the snow like a child, proud of the work she has done, "I need to take a picture of it, to send it home!" Watching her prepare for the Alexander Wang Fall 2013 runway show, she gives a reason to why she pushes herself so hard. According to her most of her success was been due to luck and being in the right place at the right time; she feels a sense of guilt, believing she doesn't deserve the fantastic life she leads.
Liberty Ross in Alexander Wang S/S 3013 Runway Show
London born, California raised model Liberty Ross remembers one of her first modeling gigs as "Ozzy Osborne's bride on the cover of one of his albums. I'll never forget that because he was kind of—quite scary himself." Now a full-fledged supermodel, she still gets nervous even in the height of runway season, but "if you can kind of tap into the good with the nerves, then it can aide you." As a woman that actively pursued her modeling career, she's never ceased to move forward in her life. But regardless of how many designers she books with, or runways she walks, she stays down to earth. "I'm still the same girl when I go home and it doesn't matter what I do in the day, or where I go, or who I'm with, it's like, I'm just Liberty, you know, and that's really important to keep ahold of."
Each episode focuses on a model from that season's runway show. It's interesting if just to spend a few minutes watching the life of a real model and not the dramatic shenanigans of "America's Next Top Model" (even though we love our guilty pleasure TV). They go as far back as spring 2011 so you can catch up on a few videos between Tyra's cheers of "Fierce!"