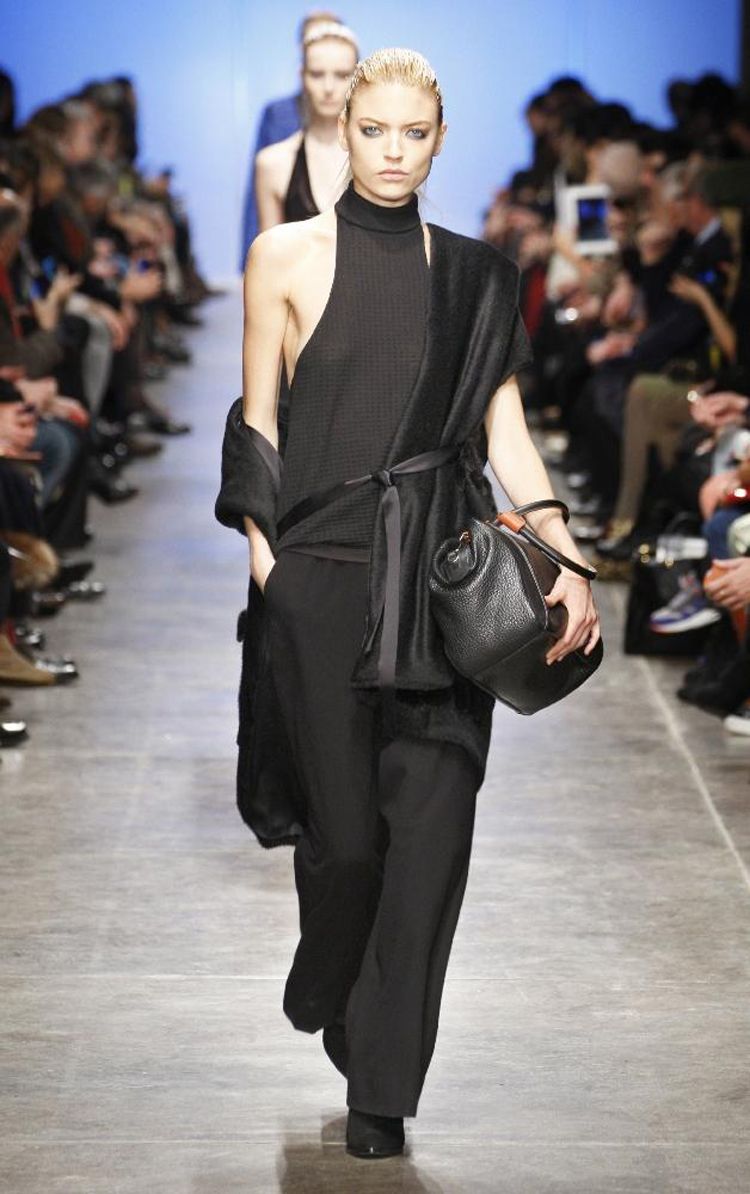 Photos Courtesy of Missoni
In the world of
Missoni
, patterns and colors make a bold statement on every article of clothing, but the selections of ombré in bright and vivid hues make it more than a little difficult to accessorize. Their new Autumn/Winter 13-14 collection of handbags is making that task a little easier. Released earlier this month, the new collection is available both online and in stores, and is surprisingly simple. In opposition to most of their signature pieces the collection possesses "distinctive features with the unmistakably natural, free, and informal idea of Missoni elegance." The handbags are largely bare of bright hues and patterns: leather, shape and details are what give the bags their character.
Practically devoid of color, the Autumn/Winter collection allows the monochromatic leather to bring texture to the foreground. Uneven pattern knits and pebbled leathers in linear shapes give the collection a lady-like sophistication. Missoni still makes its signature statement on the interior lining of the bag with bright orange in zigzag patterns. Some bags contain heavier hardware, with large silver triangles framing textured leather, while others have simple golden clasps and a demure modernity.
With orange as the go-to color for their accessories, it translated well into the green, pink and blue fall Ready-To-Wear collection. Carried by black clad models on the Winter 2013 runway, any bit of color on the purses popped, leaving little accents to go a long way.
Missoni handbags are available online and at Missoni boutiques. Priced at the current exchange rate $1,446-$4,803.