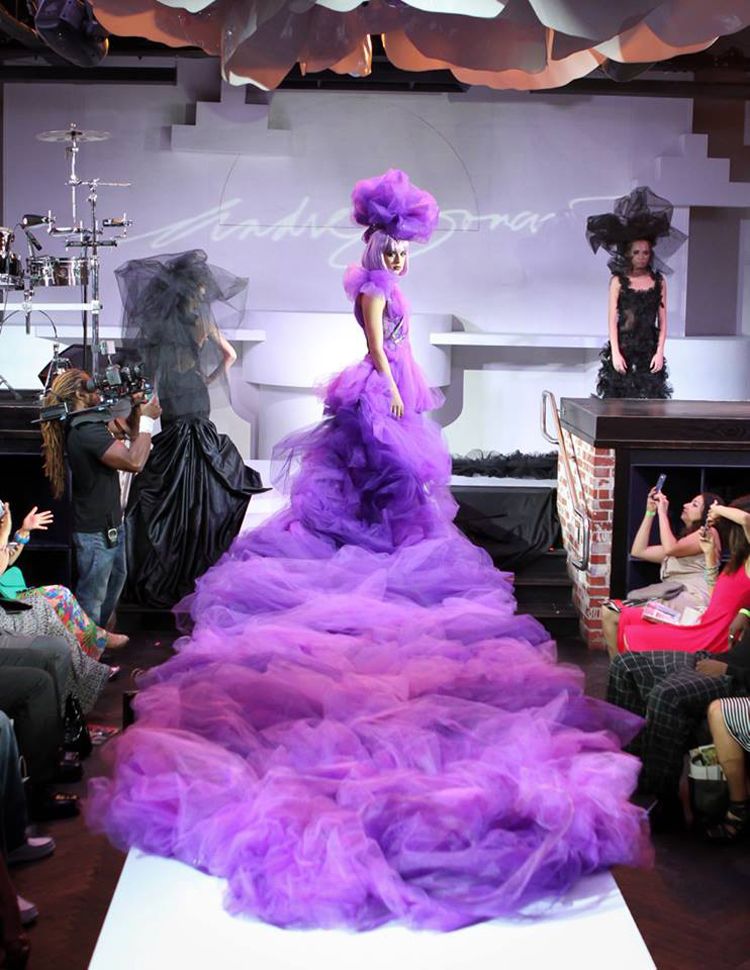 Photo Credit: Joel Dellosa
Every woman dreams of her future wedding day, but not every woman dreams in shades of white. With colorful wedding dresses breaking into modern marriage ceremonies, itís no wonder the fashion industry is more than happy to provide avant-garde gowns. Southern California based fashion house,
Andre Soriano
is bringing in a new wave of luxury bridal with colorful and funky frocks. The dresses break ties with tradition in purple hues, leg baring hemlines and trains longer than Karl Lagerfeldís career. If you prefer your classic colors thereís still a few whites in the collection for you, but donít expect simple silhouettes.
Coming from a modest background, Sorianoís family moved from the Philippines when he was young; his love of fashion was sparked by his motherís construction of family clothing and drapes. He became vice president of his high schoolís fashion club, then after graduating, went on to attend San Franciscoís Fashion Institute of Design and Merchandising to pursue his dreams of designing. After opening his first store and realizing a successful career as a designer, Soriano started giving back to the community. The design house joined nonprofit groups to raise money for HIV/AIDS orphans and local college funds as well as collaborating with San Diego LGBT Pride.