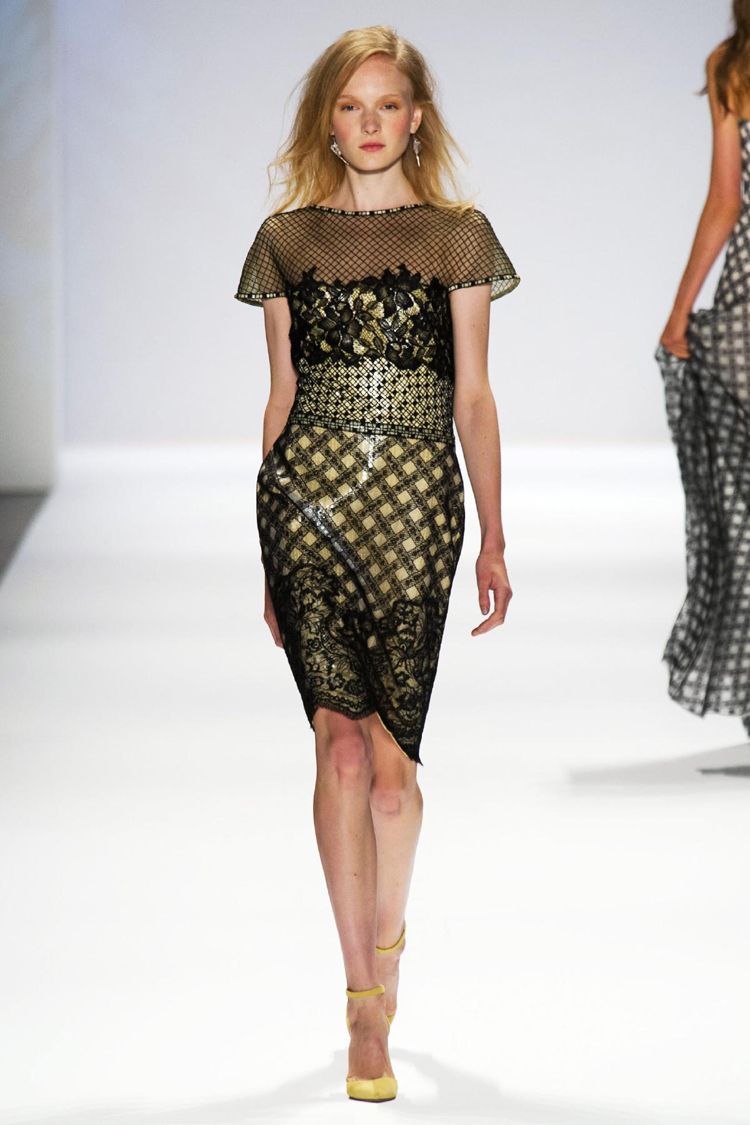 Photos Courtesy of Tadashi Shoji
Metallic, plaid and lace, while usually not the stuff of fashion fairy tales, actually worked surprisingly well in
Tadashi Shoji's
runway show yesterday during New York Fashion Week. Not every gown was princess-worthy, but for the most part it was beautifully soft and feminine; Shoji creates distinct tailoring, accenting a women's figure like no one else could. Shoji told
InStyle
that his inspiration "was 'sweet liberation,' not the women's liberation in the '60s. In the '80s, women had to fight in a man's world. Women now are self-confident. It's time for sweetness to come out. That's the reason we have sweet colors and layers and layers of lace over other fabrics." Layers, indeed.
Starting the show out on a shaky foot, the dresses were conservative, consisting mostly of pastel "picnic dresses" for lack of a better description. But as the models walked the designs became progressively more blended, with a multitude of layers that complimented each other. Embroidery lace, the lines of plaid and bright spring colors were piled together and it
worked
.
Sometimes going a tad overboard with details like fringe and peplum (that fringe had some
interesting
placement), it was clear the dress would have been stunning had he stopped one step earlier (pictured below). A few shapeless pieces pulled the collection down as a whole, but finishing off with party-perfect metallics — like a flowing, iridescent aqua number (a particular favorite) — led to new gowns that we can't wait to wear next spring.