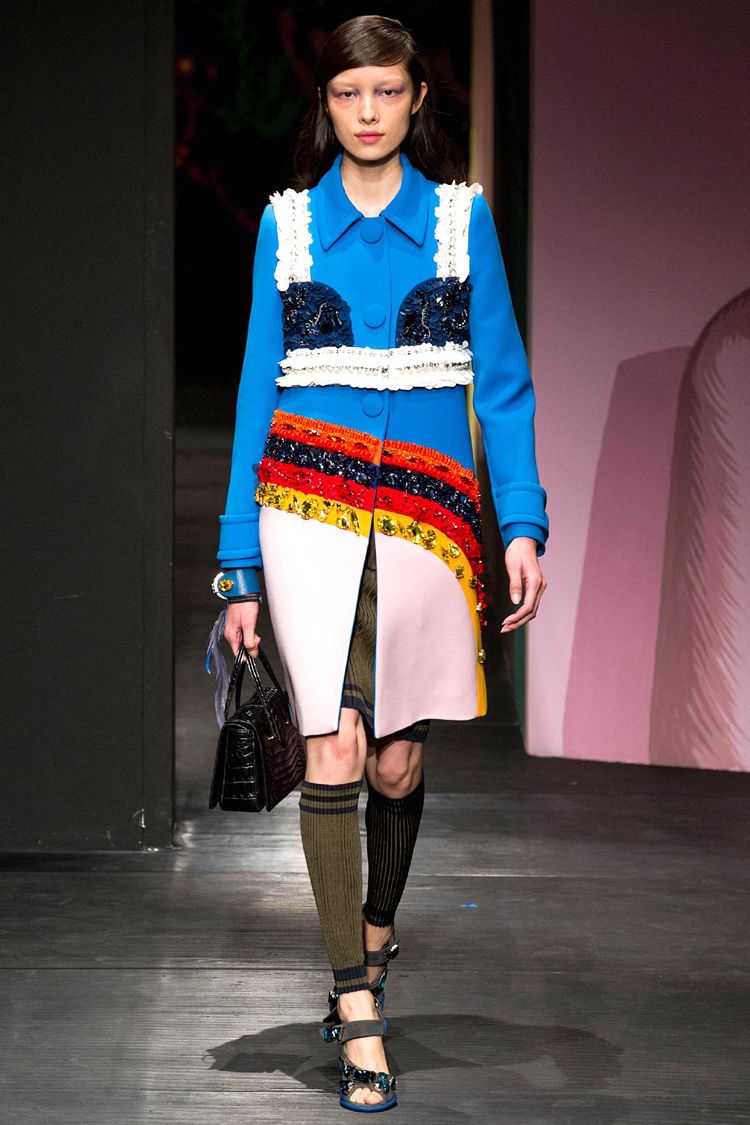 Photos Courtesy of Prada
I think I know fashion pretty well. I can keep an open mind about artistic shows, conceptual pieces and the avant-garde, but
Prada's
show during Milan Fashion Week left me completely baffled. There was great use of color and layers that will most likely be replicated on the streets of New York during the chilly early spring months, but can someone please explain the bra pieces worn
over
the clothes? I thought we were long past the days where we layered on every garment in our mother's drawers and ran around the house—apparently I was mistaken.
With no real color palette, the collection drew in a blend of yellows, reds, and a myriad of green tones ranging from emerald to olive. And they weren't particularly well matched either. A good designer can pair colors that you would never imagine together, creating a highly desirable new collection. But this wasn't one of them.
I appreciate that Miuccia Prada has a different design aesthetic than most contemporary designers, but I feel her collections are mostly hit or miss—the Fall 2013 collection, for example—amazing. But today's Spring 2014 show fell short. The bold faces and rainbow images don't particular appeal to me (or the majority of people, I imagine), but you have to give her credit for sending it down the runway. It's daring—and everyone loves a brand willing to shake it up from time to time.
And yes, maybe trying something new involves wearing your underwear as outerwear. But now that I've seen it, I'm praying it won't be a trend. Bold brassiere fabrications were layered over
everything
, including coats. Personally I prefer to keep my bra on
under
my clothes—but then again I am old-fashioned that way.