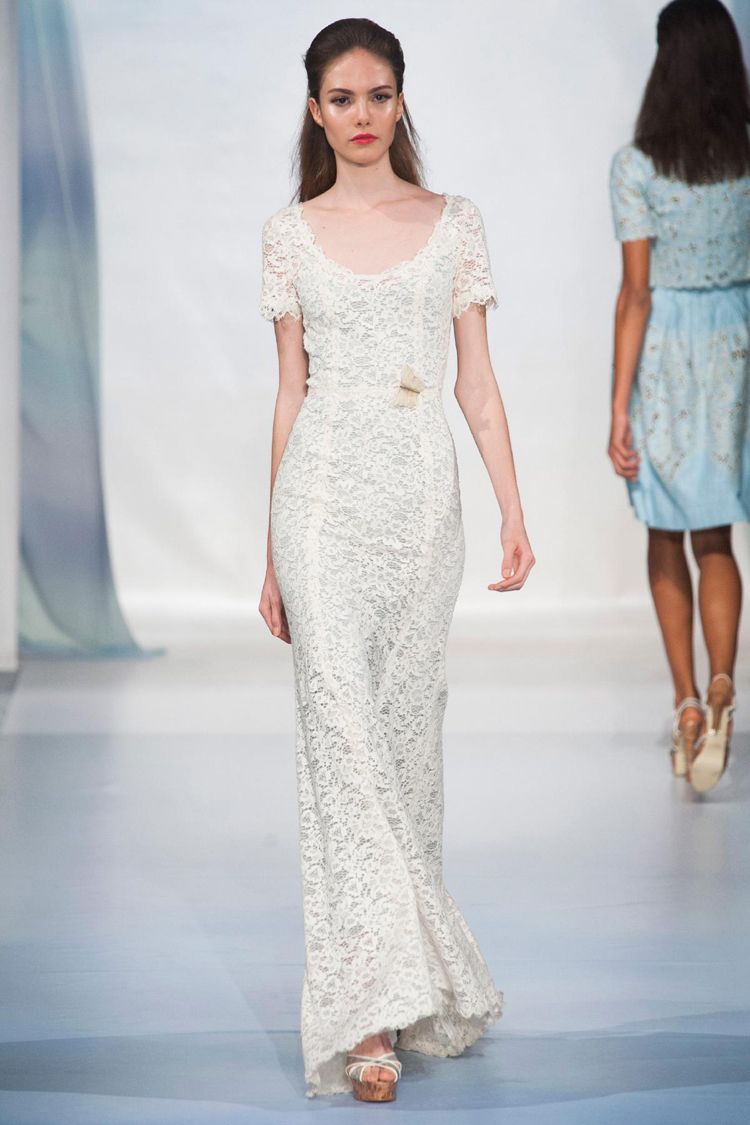 Photos Courtesy of Luisa Beccaria
Itís refreshing to see a truly beautiful collection during the chaos that is Fashion Week. With all the peacocking that goes on between designers, editors and even attendees it seems like everyone is always trying to outdo one another. But a collection thatís simple and timeless is rare. For
Luisa Beccaria
, soft lines and feminine silhouettes are iconic of her brand, and her Spring 2014 collection shown during Milan Fashion Week was no different.
Romantic laces, silks and macramť are manipulated into flattering forms that seem so wearable for the warmer days of late spring and summer. Relaxed and simple silhouettes, while not particularly trendy, are classic shapes that can stay in your closet for years after the current crop top, leggings, and platform wedges are played out.
This collection didnít have all the cutesy button, ribbon and bow detailing that was shown last spring, but the small butterflies perched on the Spring 2014 frocks were just as sweet, and helped give the whole show a very summer-on-the-Italian-coast feel. All we need now is a little ocean spray and a Vespa.
That being said, this collection is perfect for the warm seasons, but has a very classic styleóso unless youíre willing to try rocking the lace dress and leather boots look, these pieces might be harder to coordinate with a modern closet. But that doesnít mean you shouldnít try.