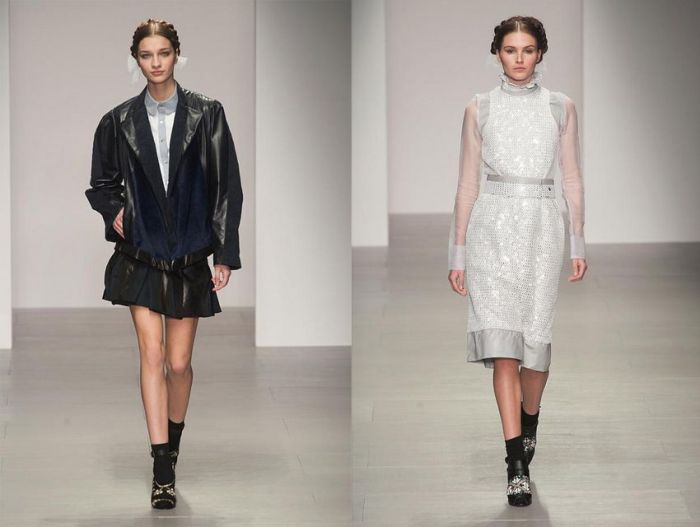 Photos Courtesy of Bora Aksu
On February 14, London Fashion Week got into full swing, starting with several runways being shown over the weekend including that of Turkish designer, Bora Aksu. Premiering his Fall 2014 collection, Aksu presented a lineup that was a clear blending of styles and silhouettes to create an individual persona for each look. From milkmaid braids to harshly-angled leather accents, the collection covered quite the scope of fashion trends without allowing them to compete with one another, but rather, had them work in conjunction to create a new look.
"I have been watching short school sports day documentaries from 1902 and 1905! I am also very drawn to characters like Rhoda from 1956 cult movie 'Bad Seed'," Aksu said of his inspiration for the collection. And while there are clear influences from the past in his lineup, it feels very modern, as if he's creating an artistic reinterpretation of the past. On that note, many pieces in the collection don't seem very wearable; it's as if they are there to be aesthetically pleasing instead of functional.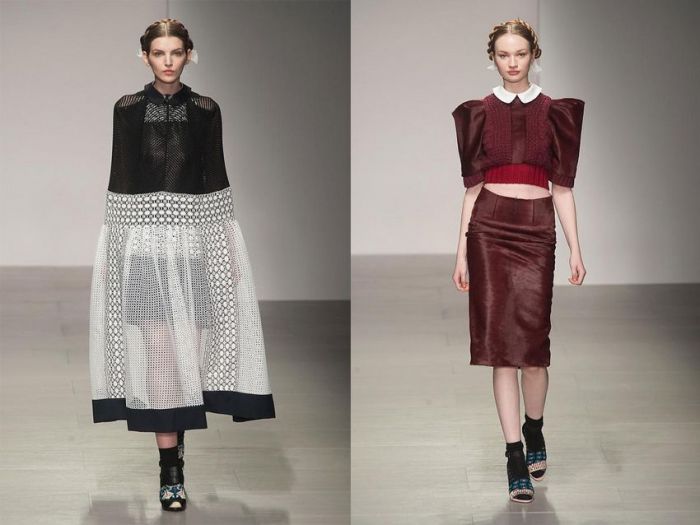 Highly structured pieces are styled with loose flowing garments giving the collection a feeling of casual elegance. "My signature style is based upon finding the balance point between contrasts. It's romantic with a darker twist," Aksu explains. Leather jackets that we are so used to seeing with tight stitching and form-fitting silhouettes are baggy and almost ill-fitting. These are paired with pleated leather miniskirts, hair bows and floral pumps, giving the collection a unique juxtaposition of feminine and edgy.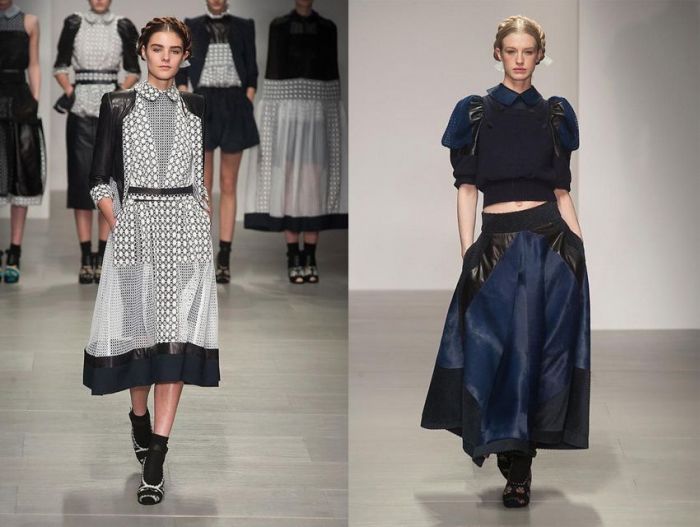 Pulling heavily from what would more likely be considered a spring palette, the collection was filled with pastels and bold, bright colors, including mints, lavenders, and sunflower yellow. Aside from the pastel trend, crop tops and midi skirts hit the runway in full force. But even hot trends took a backseat to the unique shape of most pieces—the silhouettes were what really captured our attention—both for better and worse.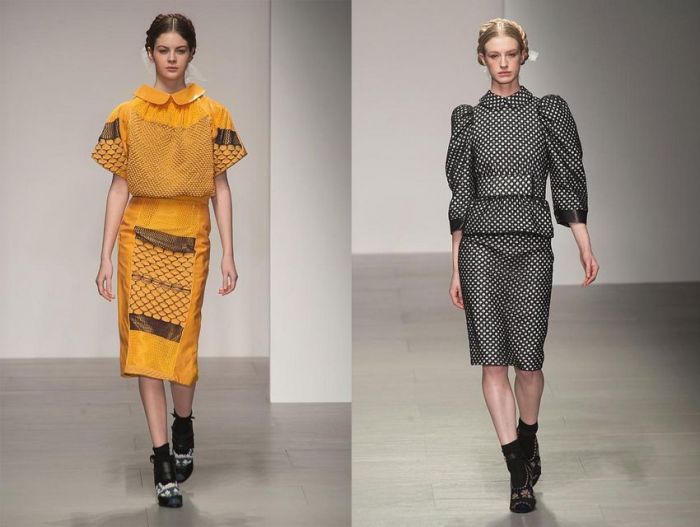 Overall it was a visually intriguing collection, and though most of it seems difficult or impossible to wear, that's never stopped some of the more dire fashion lovers from filling their closet with it. We could absolutely see ourselves pulling off a jacket or maybe a skirt or two, but were going to leave the full head-to-toe looks in the hands of gutsier women.