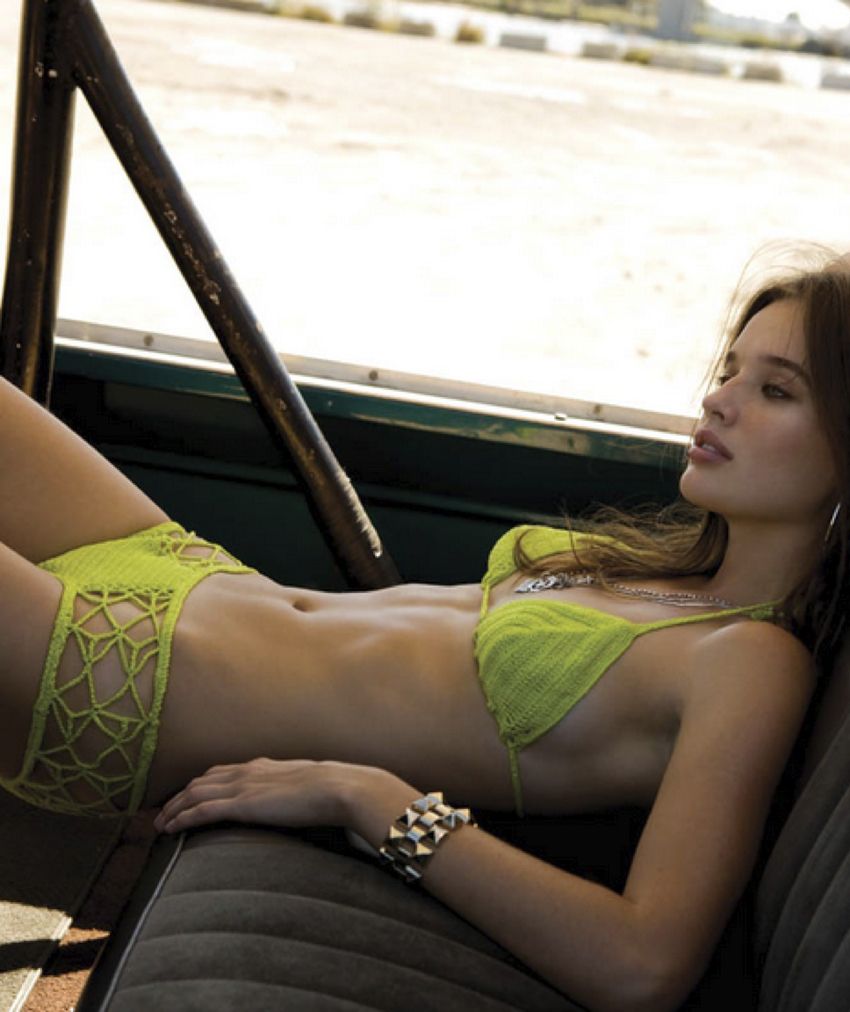 Photos Courtesy of Anna Kosturova
With summer just a few months away and the chill of spring slowly beginning to thaw, it's hard not to start planning weekend getaways to the oceanside. Pool parties, vacations and sunny days are so close you can almost taste the strawberry margaritas. But with all the luxury swimwear out there and your new bikini-bod (thank you New Year's resolutions!), it might be hard to narrow down the crazy selection to some of the new must-haves—and we're about to make it a whole lot harder. Anna Kosturova, one of our new favorites, has an entire collection of swim, clothing and cover-ups that are pretty much all you need for a perfect summer. Heavy use of crochet and fringe gives the line a laid-back boho-chic vibe that is so on-trend this season.
Holding a Master of Science degree in Mechanical Engineering, Kosturova's background isn't one you would expect from a swimwear designer, but specializing in textile technology started her down the path of fashion. Considering this career change "a personal liberation... a process of decoding my DNA to claim my own happiness," her love for the ocean and style allows her to create a collection that is infused with passion. The warm-weather line is filled with silks, cottons, beads and shells that are all hand-crocheted, dyed, or woven for some truly unique pieces. The line ranges from tight knits to more open, see-through styles so you can show off as little or as much as you want—but for the more intricate and decorated designs we love the loose knits.
Having been featured on the bodies of models in Sports Illustrated since 2006, Kosturova's designs are practically SI must-haves—some of which are still available if you're feeling photoshoot ready. Aside from almost ten years of SI features, Kosturova has been worn by celebrities, models and Hollywood A-listers alike including Miranda Kerr, Hillary Swank and Mariah Carey. Having been worn in several movies, her designs were most recently sported by Jennifer Anniston in Just Go With It and made the official poster for the movie.
The designs almost speak for themselves in terms of style—yes it's all very Coachella-ready with the fringe and tassels, but some of these sexy cutouts and loose knits are so worth the spotty suntan you might get underneath. A step up from your normal swimwear, these bikinis are totally about fashion and function, so you can do that sexy Bond-girl move every time you leave the water.
Anna Kosturova is available online and priced from $80-$410.