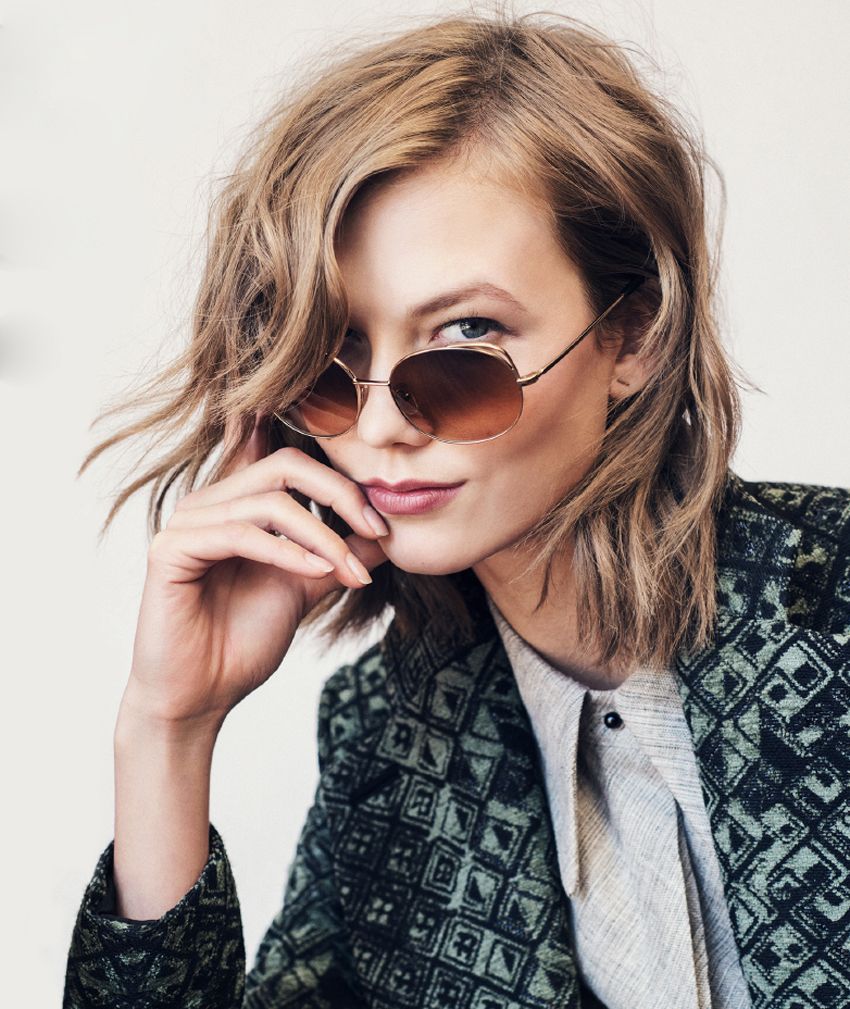 Photos Courtesy of Warby Parker
It's not that we want to look like a supermodel (okay, yes we do), but there's something about model and designer collaborations that make us a little giddy. These ladies travel the world and experience fashion from vintage to wearable tech, Vietnamese style to South African trends, so when they add their creativity to a new collection it's almost always excellent. Currently Karlie Kloss and Warby Parker have teamed up to bring us a line of '70s-esque sunglasses that are perfect for giving us the chic look we though only models could rock.
Launching today, the collection will include three different styles with a total of six different looks, all with metal frames and ombré lenses. With a vintage, yet completely modern edge, these sunnies are some of the coolest we've seen, and it would be more than acceptable to shop them all. And if you're on the edge about picking up that third pair, don't fret—the buy a pair, give a pair donation program of Warby Parker is still in effect and a portion of the proceeds from the Karlie Kloss collection will go to Edible Schoolyard NYC, a charity that works with low-income school to create kitchens and gardens for children to learn healthy eating habits.
The Karlie Kloss x Warby Parker collection is available at Warby Parker and priced from $145-$195.