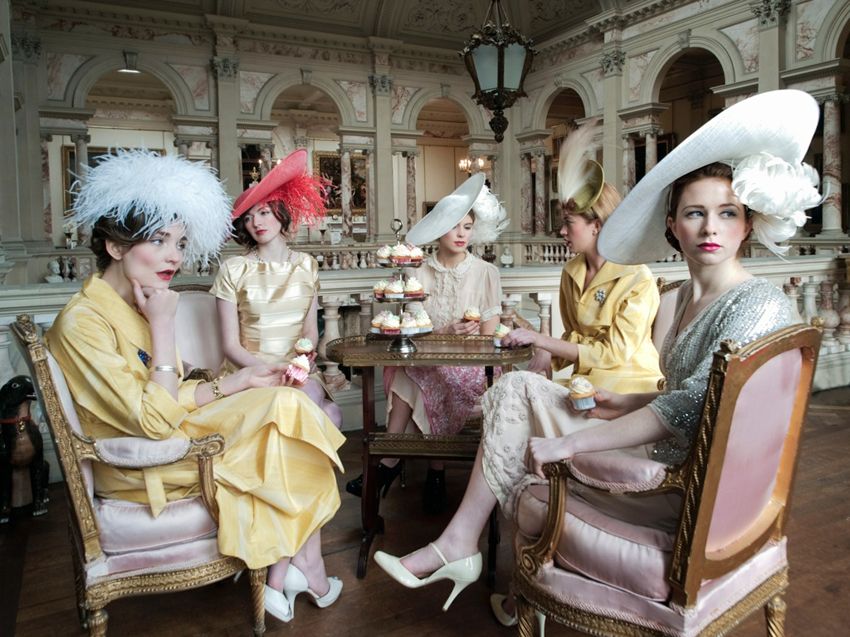 Photos Courtesy of Yvette Jelfs
Some brides prefer the more traditional look of a gown and veil, others want to let their hair flow romantically in the wind, others still want to take classy to the next-level and don a chic headpiece. Admittedly, wearing a hat can take daring, style and just a touch of bravery to pull off—particularly if you're not accustomed to them—but we have to admire the woman that can wear a hat beautifully and effortlessly. For those fashion-forward, yet timeless women, Yvette Jelfs creates couture millinery for everyone, from brides-to-be to ladies looking to make an impression at the races. Crafting fine hats for over 30 years, Jelfs' eponymous label and has been worn by well-heeled clients that include celebrities, royalty and distinguished ladies from all over the world.
Jelfs began her career in Luton, England, a town known for its artisans and millinery. After beginning as an apprentice she started working for Graham Smith in his London showrooms before going on to work with both high-street and luxury brands. By 1980 she began her own label, combining her years of knowledge with her passion for craftsmanship and made a name for herself with an international following of fashion elite. Designing her own collections that include Racing Day Hats, Wedding Hats and Everyday Hats, Jelfs also restores one-of-a-kind vintage pieces and works with clients to create custom, bespoke toppers for that special day.
Made in Scotland at the Scottish Design Factory, all pieces are produced in Britain and sourced from British materials. Each piece is machine or hand-sewn locally by a skilled artisan and represents the beauty of British craftsmanship and heritage with popular fabrics such as cashmere, tweed, sisal, straw, sinamay and felt. And while these hats are beautiful entities on their own, the accessories available to perk up your hat are absolutely gorgeous. Feathered hat pins are popular in the collection with a range of colors and patterns to add a touch of personality to any headpiece. For a spring wedding we love the butterfly comb which resembles monarchs playfully flittering in the bride's hair just like a Disney princess.
With or without upcoming nuptials the designs on the site will undoubtedly make you want to gather your best girlfriends for an afternoon of British tea—while donning gorgeous headpieces of course. We have our personal favorites (mostly those including feathers), but what we love most about the brand is the ability to make each piece your own through bespoke designs or custom detailing. Brides should never have to settle, and for those women looking for the perfect piece to accent their dream gown, the custom millinery at Yvette Jelfs is one way to obtain such a special accessory.