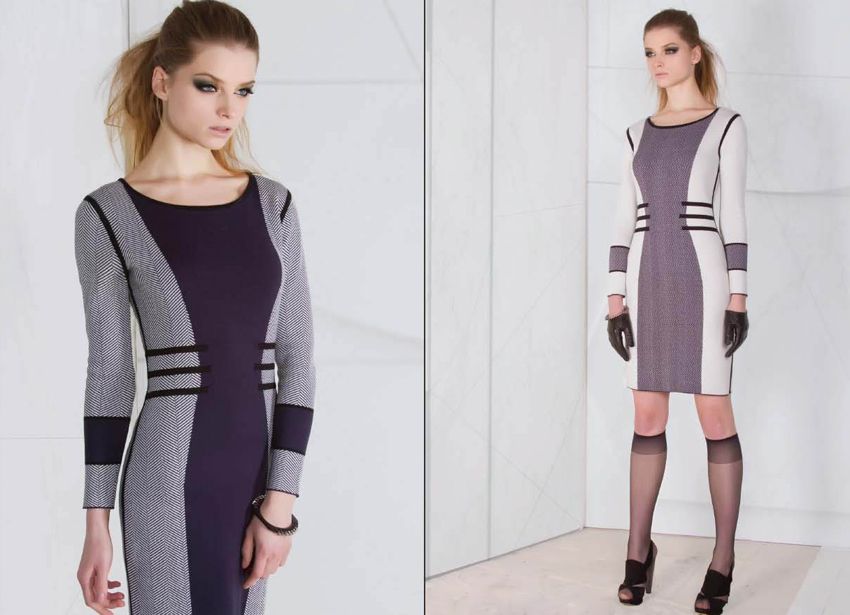 Photos Courtesy of Jia Collection
When most women think of reversible clothing it's of hoodies, sweatpants, maybe that sparkle dress you had in middle school—and we're right there with you. So when we heard of a brand that specializes in luxury reversible and convertible clothing we were quick to make assumptions. But then we saw it. Clean lines, subtle patterns and designs for both a day on the yacht and a night on the town, and not a single hoodie in sight. The versatile fashions in the Jia Collection can be flipped inside out, tied in different ways or zipped into different styles without looking juvenile, boring or, let's face it, kind of tacky. By steering clear of anything too flashy, and sticking to basics and using luxurious fabrics like cashmere and leather, they are able to create a line that's both functional and beautiful.
Designed by Jia Li, the Jia Collection is greatly influenced by her upbringing, growing up in China, studying abroad in Norway, before finishing her studies in the States. At a young age she was intrigued by arts, costumes and calligraphy, and growing up in one of the most culturally and ethnically diverse areas of China allowed her to be influenced by many different people. In 2000 she obtained her Master of International Business degree from the Norwegian School of Economics and Business Administration, and in 2005 graduated from Fashion Institute of Technology in New York with Summa Cum Laude. Before starting her own business, Li learned the ropes interning and working at Macy's, China Ting, Anna Sui, Maggie Norris Couture and Perry Ellis in an effort to learn about fashion in all aspects, from business to couture design.
Most women may choose to only wear convertible clothing when traveling or minimizing their pieces for a weekend away. Li wanted to create a line for women to live and work in that will be used as part of their main wardrobe. Stigma aside, the pieces offer women the ability to wear her clothes as she chooses, and mix and match to create an entirely new look. What we can most appreciate about their versatility is that the changes are small and subtle—a color swap here, a change in texture there so that each piece stays clean and classic. Crazy straps, puffy bustles and awkward panels are entirely missing from this collection—and that's why we like it.
With four lines to choose from—New York to Naples, Prague Romance, French Riviera Escape and Modern Day Gatsby—the brand has a decent variation of styles from office appropriate to romantic. And these are literally the perfect day to night outfit; a quick flip of the fabric and your office skirt is suddenly date-ready. While we're more likely to wear the Jia Collection on our next weekend away (saving space on clothes means more room for shoes!), it's nice to find a convertible collection that could actually be a part of our staple wardrobe. Besides some of her coats are absolutely adorable—and your coat is all anyone sees in winter, right? May as well switch it up.
The Jia Collection is available online and priced from $195-$1,150.