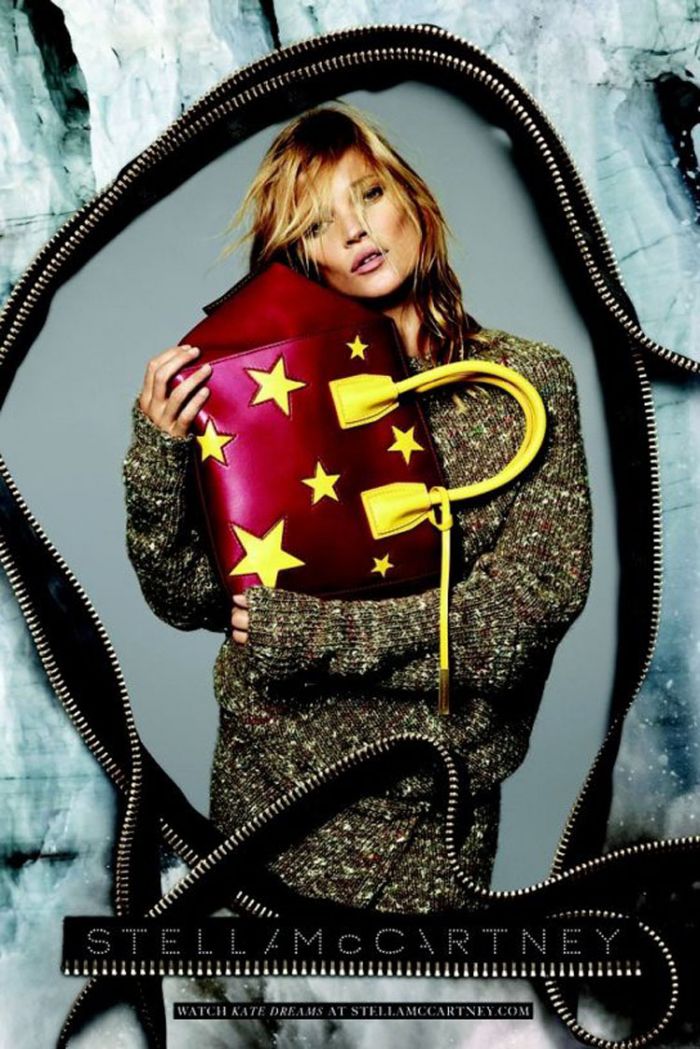 Photos Courtesy of Stella McCartney
There are some fashion matches that are made in heaven, and Kate Moss and Stella McCartney are certainly one of them. Starring in the Stella McCartney Fall 14/15 campaign, this will mark the seventh time Moss has posed for the British designer—and apparently neither party is taking issue with the fact that they're clearly playing favorites. This season, Moss stars in series of shots and a campaign film titled Kate Dreams, which is set to be released later this year. Styled by McCartney, Moss was photographed by Mert and Marcus and posed in the designer's ready-to-wear, eye wear and star-studded accessories.
In a brand press release, McCartney stated, "Kate epitomizes the Stella McCartney woman and I wanted to capture her dreams and the moments we have shared over the years. I wanted to escape into something surreal this season and fashion should make us dream, sometimes." And we couldn't agree more. While we have fashionable friends (though, admittedly none are as stylish as Kate), these BFFs are totally getting (fashion) friendship right.