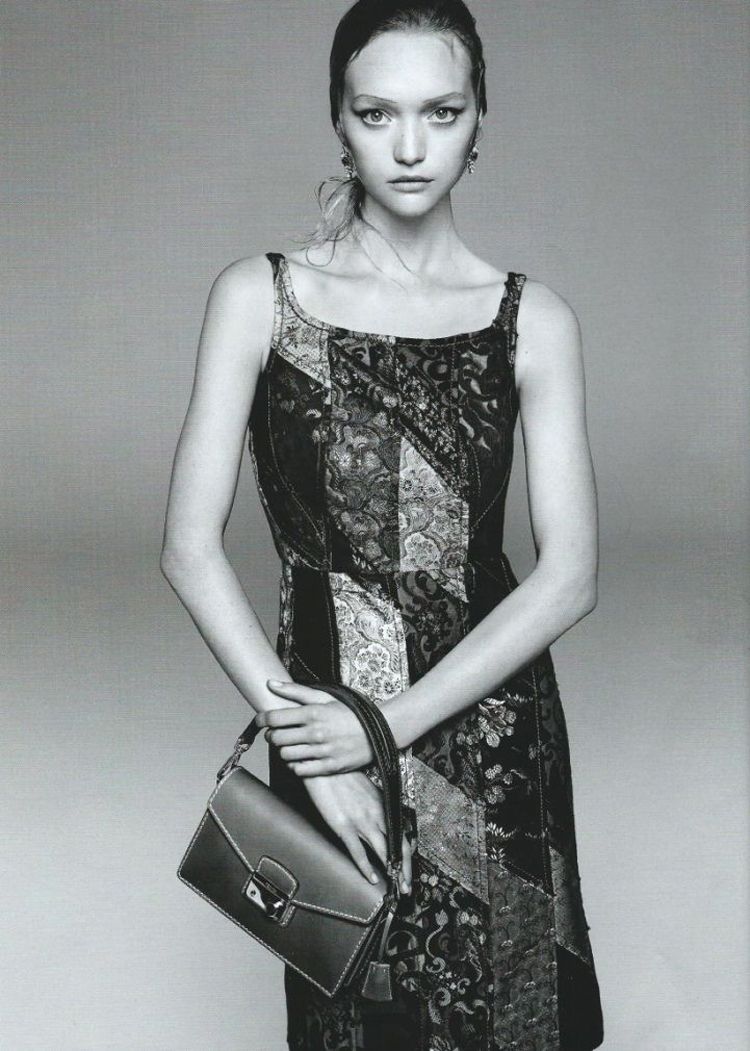 Photo Courtesy of Prada
Ever since supermodel Gemma Ward retired in 2009, fashion die-hards have been quietly praying for her comeback. She was everywhere and then BAM—she retired to raise her daughter and whispers of her were only caught every now and then. When she appeared on Prada's Spring 2015 runway this September, everyone wondered if it was just a quick cameo, then she graced the Vogue Australia cover, and we became hopeful. But Ward just landed the Prada Spring 2015 campaign, and it looks like she isn't going anywhere anytime soon. We're pretty excited.
Shot by Steven Meisel, the campaign is slated to feature Ward, Ine Neefs and a few other, still unnamed models. The black and white images look rough, almost vintage, like they've been run through Instagram's lo-fi filter one too many times. It's something new the brand just began to dabble with last season in their Resort 2015 campaign. While it's fairly simple (and on its own, a fairly unexciting image), we're counting it as the beginning of what looks like an amazing 2015 for Gemma Ward.