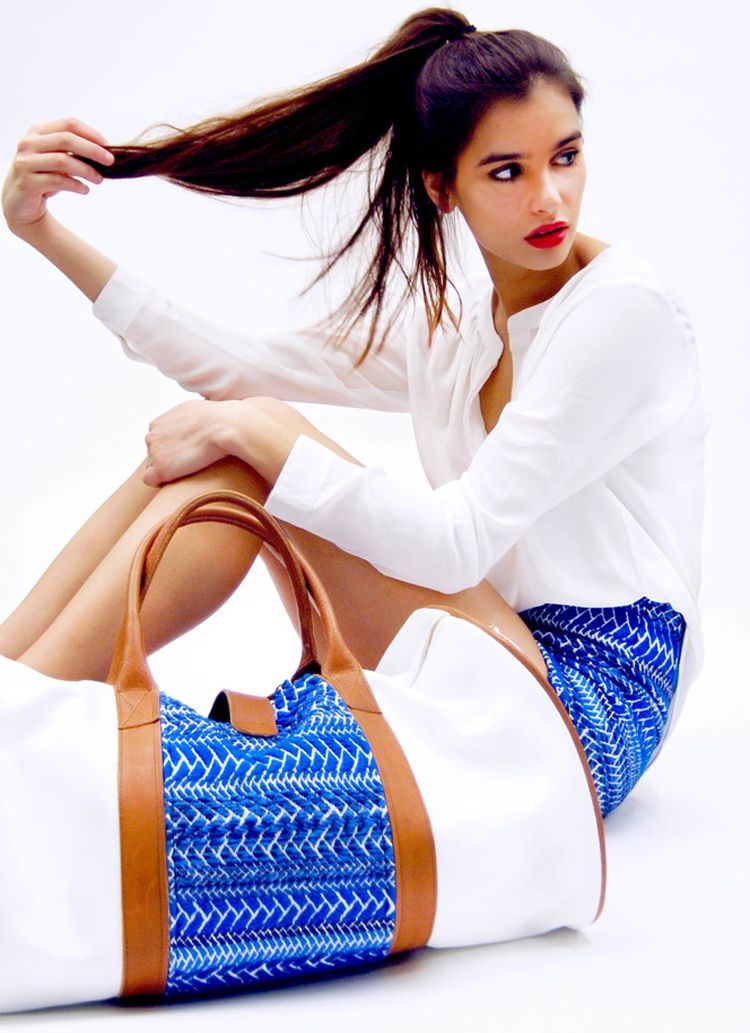 Photos Credit: Miscere
Have you ever wanted to change your bag? Maybe transform a gym tote into something chic enough to be carried along for the weekend? We have too, which is why we fell in love with Miscere, the brand that lets you switch up your duffle to suit your style, event or even match your outfit. With one timeless piece and a huge selection of accessories, a single bag can be changed with every season, trend and destination. Plus we're always on board with anything that allows us to match our bags with our outfits.
Imagined by sisters Lindsey and Kayla Schwartz, Miscere was born as a way to keep up with the ever-changing fashion trends without having to opt for fast fashion, and compromise on quality, or purchase a new bag for every occasion. A center appliqué can be easily changed according to your mood and style. "It was very much inspired by our love of travel and aversion to limitation," explains Lindsey. "The idea is to be able to buy one high-quality bag with unlimited possibilities. You can wrap it in a bright textile for your favorite music festival, a linen stripe for your weekend in the Hamptons and fur for Aspen."
And their collection does offer a surprising selection for a startup. While there is only one weekender bag available for now, in white and navy, they have a great number of interchangable accessories in preppy plaids, trendy geometric patterns and summer-ready brights. Plus every appliqué is manufactured in limited-edition numbers, adding to the specialty of each piece.
"We've always been torn between the city and country culture, especially when it comes to our style," added Kayla. "We grew up living in beach communities with heavy urban influences, including The Hamptons, Cote D'azur and Santa Barbara, so it was important for us to design a line that fits both landscapes." Thankfully, this works whether you're traveling from New York to California or just heading from the house to the gym. The only downside? They're a startup, so we have to wait for new products to be released—personally we're keeping our fingers crossed for a new summer clutch.
Miscere is available online. Prices range from $70 for appliqués to $365 for the duffle.