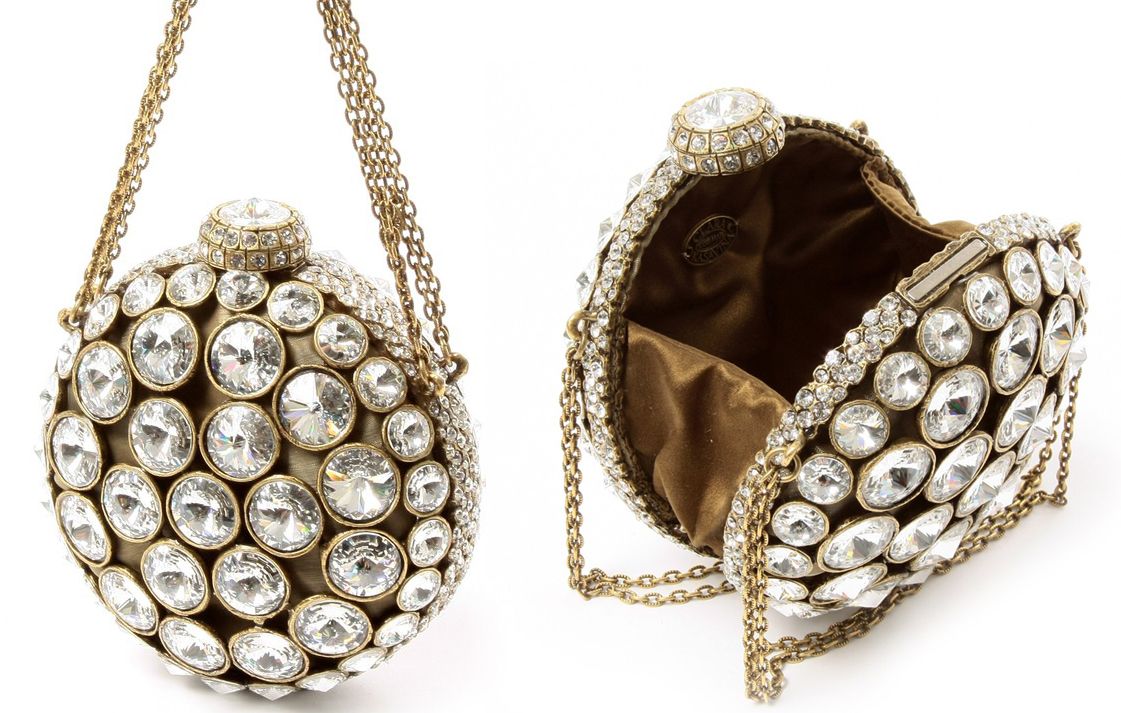 Photos Credit: Clara Kasavina
Fashion is rarely its own muse. Most designers pull inspiration from their surroundings, incorporating something into their collections that reflect their passions, interests or personal history. Often their work becomes abstract reinterpretations of these ideas, a caricature that offers a fleeting glimpse of the original inspiration. But Ukrainian designer Clara Kasavina, uses her muse quite literally, in every piece of her collection. She creates accessories and jewelry sourced from the costumes, curtains and chandeliers of The Metropolitan Opera.
Kasavina, who runs her eponymous label with her husband Misha Berger, has been designing handbags, minaudières, belts and jewelry for over 30 years. Berger sculpts all the metalwork by hand in their NYC studio, while Kasavina designs each piece, hand-sewing and adorning it with leathers, furs, exotic skins and Swarovski crystals. Her designs have been worn by celebrities (including trendsetters like Beyoncé, Rihanna and Jennifer Lopez), and recognized for their superior craftsmanship. In 2011, she won the Annual Independent Designer Handbag Award for InStyle Magazine's Ready Red Carpet Evening Bag.
This year, The Met gave Kasavina costumes from productions of Don Carlo, the Merry Widow, and other operas as well as pieces of the chandeliers and famed gold curtain of the Old Met, which was torn down in 1966. From these pieces she created a one-of-a-kind series of clutches and minaudières including the Olga evening bag which was made from the costume worn by mezzo-soprano Sandra Piques Eddy in the Met's production of the Merry Widow. Another standout is a selection of clutches from Verdi's Don Carlo, done in a red velvet with gold braiding and crystal-adorned frames.
The opera collection also includes a series of jewelry designed from the 100-year-old Swarovski crystals that once hung as a part of the Old Met's chandelier. Finished into two styles of pendants, these include a wire collar with a large dangling stone surrounded by silver leaves and a large round crystal hung on a silver snake chain.