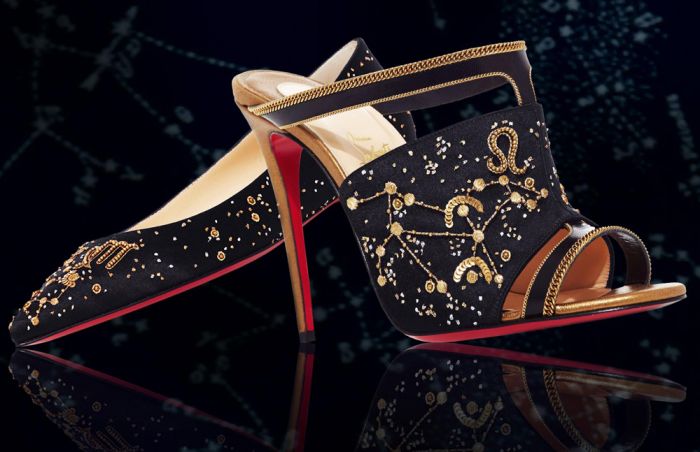 Photo Credit: Moda Operandi
Truth be told, we don't pay much attention to our horoscopes, but there's nothing like a fashionable collection to get us hooked on astrology. Christian Louboutin and Moda Operandi have partnered together to create a limited-edition, capsule line of zodiac-inspired footwear. The Zodiac Collection will be available in three colorways—black, navy and wine—and will be decorated in gold and silver thread. Two different shoe types will be offered: a ballerina flat and a peep-toe mule, both finished in the signature Louboutin red sole.
The shoes are extremely limited as only 45 pair will be released worldwide. Each shoe will be handmade in Louboutin's Parisian atelier, and customizable with your monogram and date of birth. The collection is currently available for pre-order and priced from $2,000-$2,200.