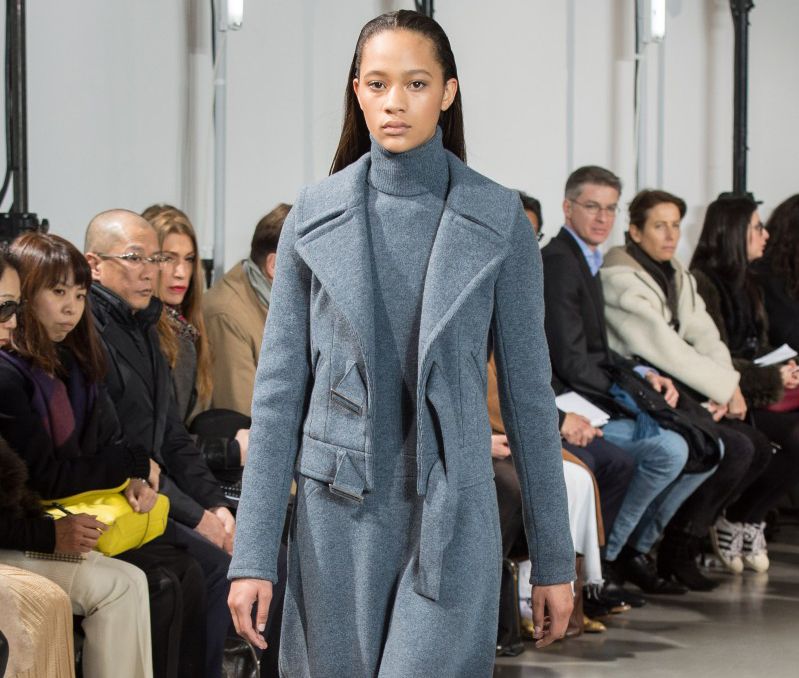 Photos Credit: Paco Rabanne
Season after season, Julien Dossena has faithfully recreated the sci-fi aesthetic of Paco Rabanne's founder. But for Fall 2016, he presented a lineup of original, more wearable pieces. To make the collection more accessible and appealing to a wider audience, he used multiple sources of inspiration. At times it felt convoluted and complicated, but a few pieces hit their mark, like a series of paper bag trousers and turtleneck dresses.
Instead of silvery metallics, dramatic cuts, and plastic and metal adornments, Dossena sent a line of softer, more subtle pieces down the runway. There were nods to the '50s greaser, traditional Japanese prints and Jean Paul Gaultier with a series of sheer tops and architectural bralettes. In fact the only reference he made to the brand's space-age origins was found hidden in the paneling of monochromatic dresses and overcoats.
A few pieces that combined the look of Japanese tiger prints and floral prints with the leather, buckles and denim of a greaser felt a little more Ed Hardy than Paris Fashion Week. These missteps were easily dismissed however, when he sent out kimono-print frocks and silk slip dresses with ruffles on the end.