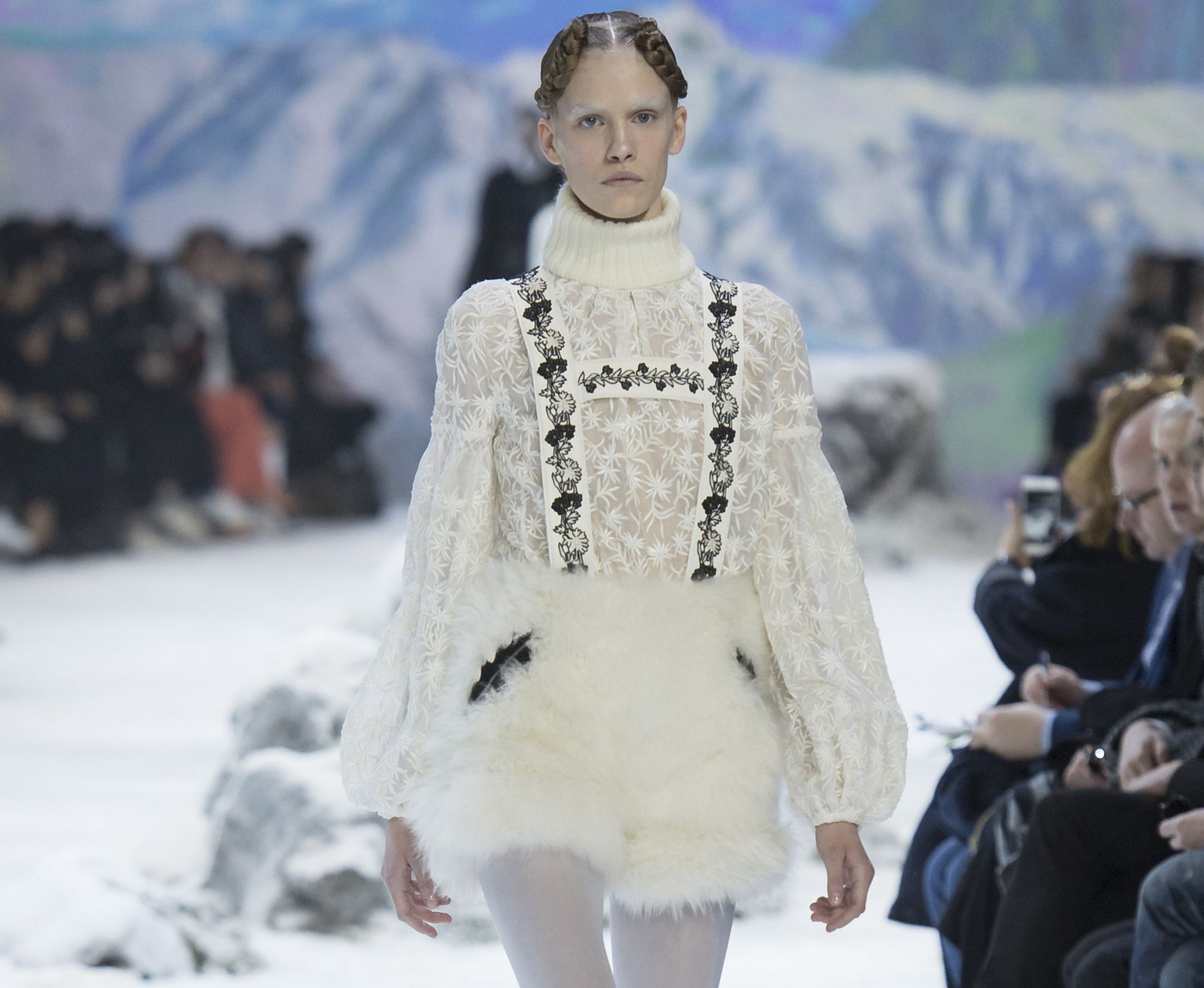 Photos Credit: Moncler Gamme Rouge
Winter was on Giambattista Valli's mind when he presented the Moncler Gamme Rouge Fall 2016 collection today at Paris Fashion Week. The runway more closely resembled a ski run, with models walking along a snowy path, the mountains of the Swiss Alps looming in the background. The designs however, were much less sportswear and instead tapped the traditional garments of the Swiss and Germanic region for inspiration.
Furry lederhosen, peasant blouses, cashmere breeches and clog-like platforms felt as if they culturally referenced the region without emulating it. Edelweiss flowers were embroidered on shirts, shorts and jackets. Models wore milkmaid braids in their hair and during the final walk a troupe of 14 cowbell musicians came out onto the runway to surprise guests.
It was modern and stylish—Valli took artistic license with customary garb to be sure it interested the fashion set. Patented leather was used on the lederhosen suspenders, alpaca fur came on almost everything from jacket collars to the trim on sleeves and dresses, and entire coats were studded in sequins, embroidery and crystal as if they were sparking in the snow.