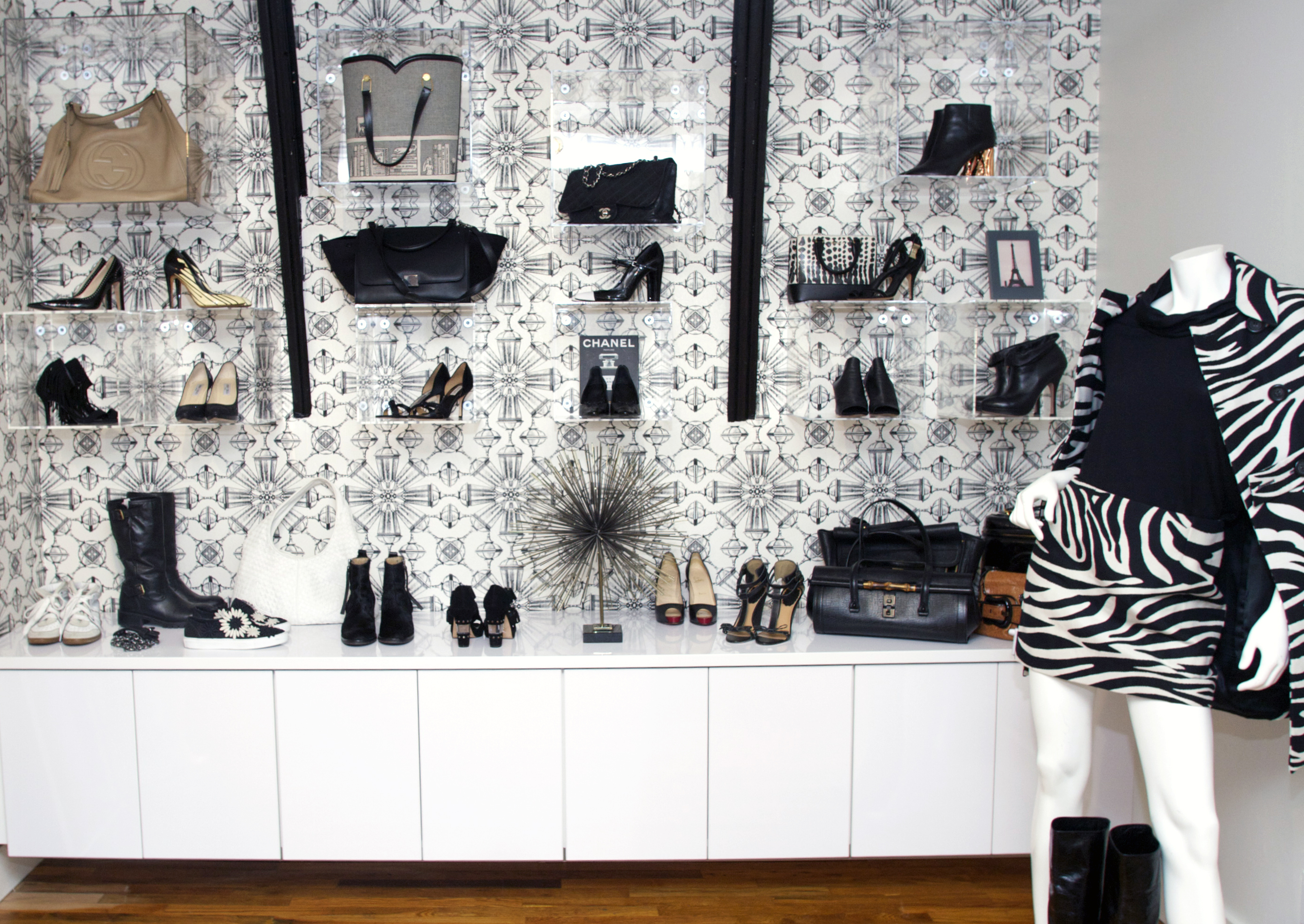 Photos Credit: Pink Lagoon
Solana Beach, located approximately 20 miles north of downtown San Diego, is the epitome of a sleepy beach town. Alongside the serenity of the surf, sand, and sun lies a high-end, local boutique leading the area's fashion revolution. Racks of the newest pieces from Ulla Johnson and Derek Lam hug the walls, while unique, vintage Louis Vuitton bags and current season Chanel baseball caps are playfully arranged throughout the space. As I meandered through Pink Lagoon's newly-expanded location on South Cedros Avenue, one thing really caught my eye: the clientele. Women walked breezily through the pink-framed doorways, addressing the staff by name with a smile and a hug before inquiring about a piece that had just come in stock. This kind of friendly chatter isn't what one would normally expect from a luxury-loving fashionista's haven, but it is the norm at Pink Lagoon.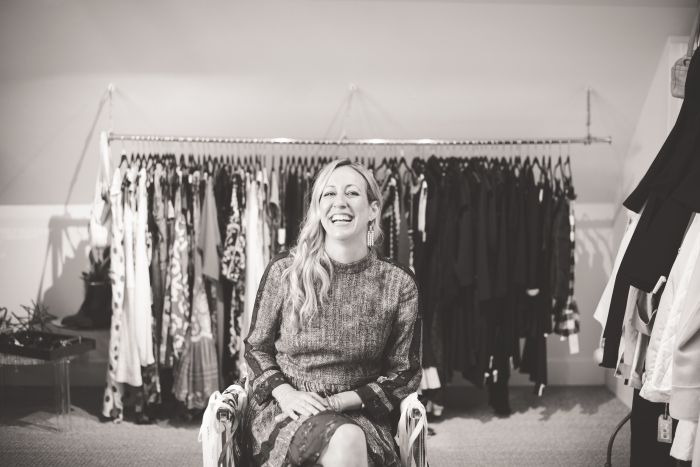 At the tender age of 20, La Jolla native Jenny Livits devised a business plan. After graduating from Loyola Marymount University, Livits knew that she wanted to own a boutique. This space had to be different, however. Pink Lagoon would not just be a clothing store, it would be an enterprise that brought wardrobe design and styling (a term that she has now trademarked) into the mix. "Your brand has to be authentic," states Livits, "it's not so much about success as it is about being happy." Realizing that developing personal style can sometimes be an intimidating arena for women, she sought to develop a business that would make fashion accessible. The most important facet of the store would be the basics; comfy tee shirts, structured jeans, and classic button ups would always be available as a wardrobe foundation. When styling, Livits states that, "it's about simplifying the process by building infrastructure in a person's life. I wanted my clients to feel good while going out and spending time with their families or doing good work rather than be worried about shopping." While the brick-and-mortar shop serves as a home base, it was only the beginning.
In 2007, Pink Lagoon's doors opened in Solana Beach. To this day, every person working on the sales floor is also a stylist available for hire. Not only are they helping clients find the perfect dress or the right pair of jeans, they are also considering how to best build these pieces into their client's wardrobe over time. Styling doesn't stop there, however. When not dressing customers in store, Livits and other team members go into clients' homes to do "closet edits" where they work together to build the ideal wardrobe for that individual's lifestyle, piece by piece.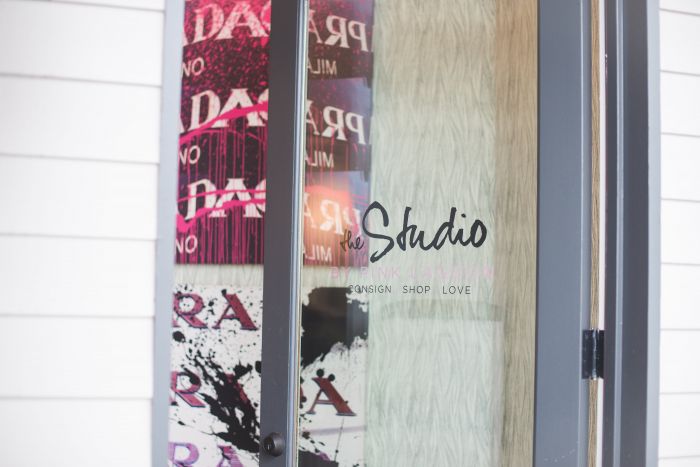 In 2015, Pink Lagoon expanded to include The Studio by Pink Lagoon, a luxury consignment sector that brings unique, one-of-a-kind pieces to the store for clients to mix-and-match with. Everything from cape dresses by The Row to classic Bottega Veneta handbags and signature Isabel Marant boots can be found among its racks. Picking up a beautiful electric blue Y-3 and Adidas collaboration jacket, it became clear that The Studio is the eclectic, spontaneous balance to Pink Lagoon's focused and curated style. Store manager and lead stylist Melissa Tablante adds that, "I especially love introducing our clients to the luxury consignment department because it's a great way to explore new designers… We have customers that leave feeling empowered by fashion and ultimately, transformed into a 'Pink Lagoon girl.'"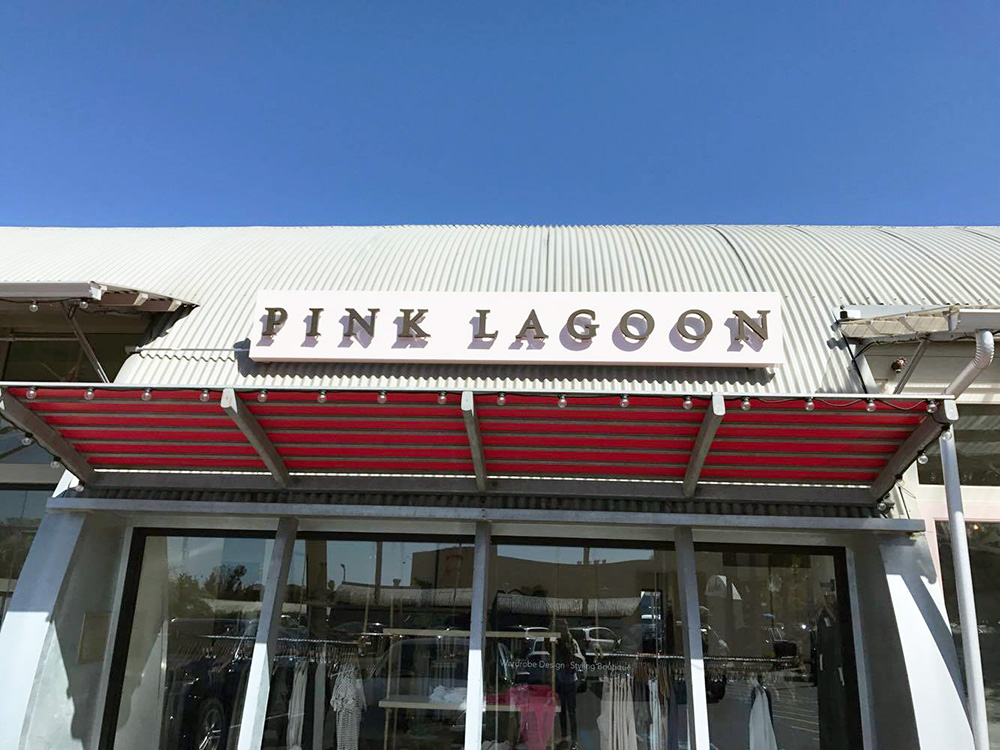 To say that Jenny and her team know their clients would be an understatement. In the store, aesthetic concepts are always framed around the question, "Who is the Pink Lagoon girl?" According to Livits, a few of the characteristics of the Pink Lagoon girl include women who are, "natural, free-spirited and in tune with their inner self." The newly-added apothecary section of the store is particularly indicative of this ethos. "The focus is on natural beauty," says Livits. The store's commitment to beauty from the inside out doesn't stop there. In the future, the company plans to expand their wares to offer clients lifestyle-oriented products, such as books on personal style, and wellness workshops that feature activities like yoga that can "build on a culture."
San Diego is not a city known for its fashion culture, but that is quickly changing. With over 20,000 attendees at Fashion Week San Diego in the past year, and some of the world's biggest fashion bloggers taking residence in the area, it is clear that the city's attitude towards fashion is evolving. San Diego's proximity to the entertainment industry in Los Angeles, as well as internationally renowned cultural events such as Coachella place it in a uniquely adjacent relationship to fashion. Pink Lagoon seems to be well-primed to capitalize on this new fashion-oriented focus, especially for those in the North County area.