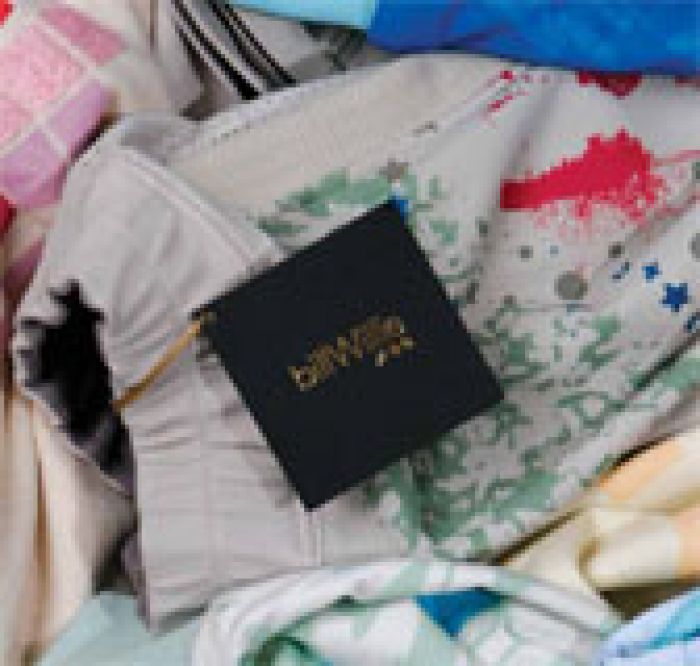 Luxury Fashion:
One's outfit can say a lot about someone; where they've been; where they're going; what they do for a living (the list goes on). But what if the actual clothes themselves could talk? What would they say? I imagine billWillie, in a calm assertive voice, would say, "Everyone, unite so we can make the world a better place."
And while fabric and threads can't voice their opinion, it is left up to the designers who fashion such duds to bring their message to the masses. The world of fashion has long been used as a catalyst for change; and the up-and-coming men's clothing designer, billWillie, demands to be heard.
Recently launched in 2007, billWillie is a socially conscious luxury menswear brand, determined to inspire and connect individuals by establishing a grassroots global network. billWillie understands the significance of the future generation and encourages youngsters to find their own voice, educate their minds, and become proactive in their endeavors.
The five universal principles that sum up the philosophy behind billWillie include open-mindedness; awareness; truth; motivation; and perseverance. In an attempt to enlighten the human race, billWillie, though new-to-the-scene, is changing the face of fashion and proves to be a face worth keeping tabs on.
And speaking of faces, the brand billWillie is in fact, an alter-ego of sorts. Word has it that this up-and-coming designer intends to keep his identity a secret. Why you might ask? This pioneer of fashion intends to use his clothing as a vehicle in which he sends his message, without losing focus of what he is trying to achieve. But what I can tell you is that billWillie resides in the United States, has not yet reached his 30s, is in the public arena, and is in fact a style icon. Though his intentions may be humble, I can't help but wonder, who this "masked" man really is?
The full collection is expected to launch just in time for the Spring /Summer 2008 season, and will consist of two lines - the ready-to-wear stylish, Ambassador Collection, and the sophisticated yet sporty, Team Humanity (unisex) Collection. Team Humanity is a group of ambassadors for billWillie, which like any team put aside differences to achieve a common goal.
However, you don't have to wait until next year to see what billWillie has under his sleeve. A collection of five hoodies- each representing one of his five favorite principles- is now available online and at Fred Segal, Ron Herman, Arrive, Union, Wish and Harputs Market.
The limited edition tastemaker's collection, rightfully called "Prinstable" consists of reversible hoodies, featuring the brand's signature triumvirate- a symbolic emblem of a star, a square, and a circle- embroidered on the hood of most designs. The underlying principle of each is embroidered in gold metallic thread on the back bottom rib of each jacket, depending on the particular style. Each year, a new "Prinstable" collection of themed separates will be released, showcasing a concept that is relevant in consumer trends.
With one side of the hoodie focused on clean lines and hand-stitched signature details, and the other showcasing a collage of artwork and images, this year's "Printstable" collection offers the versatility of two jackets in one. Proceeds from the "Printsable" collection will go towards sponsoring youth community initiatives. Using his alter-ego to fight for global responsibility, billWillie is in a sense a super hero among the fashion community.
For LxM Christina Stewart