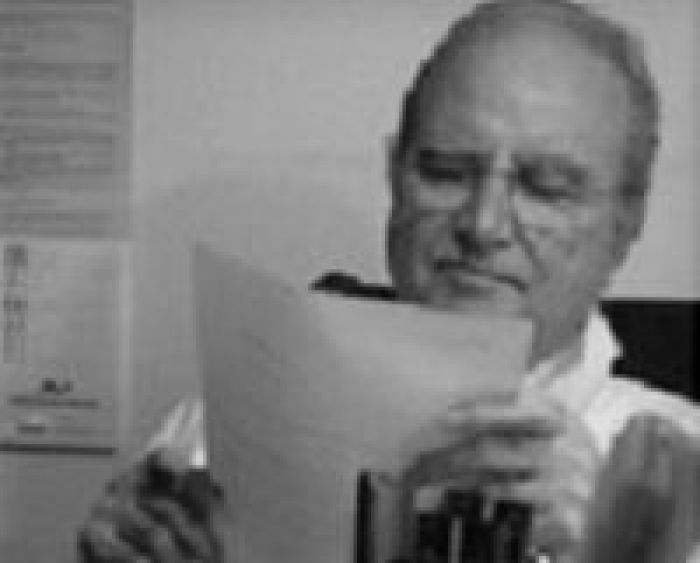 Fashion & Style:
Vito Artioli has worked in the shoe business since the wee age of five, and was recruited by his father Severino, who started the business in 1905, to start designing when he was only 16-years-old. From hand tanning select leathers with aniline, to the double and reverse stitching process, the name Artioli is synonymous with a level of handmade artisanship that speaks to today's luxury consumer?not to mention statesmen and celebrities across the globe. And although the Italian shoe trade is undergoing a massive transformation, the brand has managed not only to retain its market share, but also to find fans in new markets from Dubai to Moscow.
We recently sat down with Vito--who is also the President of the National Association of Italian Footwear Manufacturers--during MICAM, the global footwear show in Milan, to discuss the art of craftsmanship, why designers flock to Italy and what fuels creativity.
JC Report:
What does "Made In Italy" mean to you?
Vito Artioli:
To me, "Made In Italy" means very gorgeous, well-made, created with love, reaching absolute beauty. The quality of "Made in Italy" is many things together: fit, materials, fashion, durability--the good and the beautiful together.
JCR:
When luxury consumers are shopping, when they see "Made in Italy," what do you want them to think of?
VA:
I would like them to think of the way of Italian living, our history, tradition, culture, civilization and sense of the beautiful.
JCR:
What trends are you seeing in Italian shoe design for Spring and beyond?
VA:
The trends at this particular point, are truly born out of the elegance of the shoe's lines--very high style, not too heavy, but not too simple.
For men, and especially for women, this is happening not only for dress and everyday shoes, but also in athletic shoes--which are becoming much more linear and thinner with more expensive sumptuous materials. Before it was a very heavy sole, and that is changing a lot. We are also seeing combinations of colors for women's athletic shoes that are very new as well.
For summer we are seeing many sandals that show off the foot as a beautiful object, almost to the point of fetishism. Very high, thin, with rich uppers and for evening rich with stones, very sophisticated naturals and exotics--crocodile, lizard, alligator, ostrich in various colors, not only in classic black and brown, but pastel too.
The sandal is extremely important for spring, and we are also seeing a very flat sandal--preferred by very tall ladies with small husbands! These kinds of sandals are inspired by the Greco-Roman tradition that make the foot look almost bare. We are also seeing platform cork soles, cork giving a lightness and insulating the foot from the hot pavement. There's an almost Egyptian influence as well, with lots of stones. These are styles that never went away--a classical silhouette more than 2,000-years-old.
JCR:
What do you think about the trend of some American designers such as Courtney Crawford, Carmen Ho and Nicole Brundage designing and launching their collections in Milan before their home market?
VA:
Italy has such a strong tradition of beauty and art that is very, very important. Many students of design in every field from the US come and stay for a month or more at least once to see Florence, Venice, Rome, Sienna--all of our beautiful cities and masterpieces. When they come here it enriches them because you feel the culture of art and beauty even in the smallest of towns.
Once they start to design, it is normal for them to come to Milan--the capital of fashion--to test their wares because it is a leader of beauty, elegance and art in all fields. Fashion is one of the most important parts of art now, because it is a part of us. Shoes are the most important because elegance begins with the feet and ends with the head--shoes are not an accessory any longer, they are an essential part and foundation of fashion.
JCR:
What inspires you when you are designing your own line?
VA:
The creation starts from both outside and inside. When you design you must have love, your heart must work with your head. If you start to design and your heart is not working, you will not make anything good. You must have something inside giving you feelings--happiness, nostalgia, romance--whatever it is. Read a romantic novel, see a movie, look at a Ferrari, create the sensation inside of you and then you create it in your own designs. Heart gives you the ability to create something loveable, and thus attractive to a consumer.
I still design at 72--I am the sole creator. I am a man but sensitivity is important. I go to the Amalfi Coast and I listen to the symphony under the open sky with the stars and moon above in an open space. I listen until dawn and see the panorama of the coast, which is unbelievable. I swear to you, I often cry. That is what inspires me, that is what pushes me to create.
Compliments of
JC Report
, an insider's guide to the world's rapidly evolving fashion and style markets, crafted daily by style experts in fashion capitals around the world.
Jason Campbell
Editor-in-Chief
JC Report
JustLuxe.com Contributor