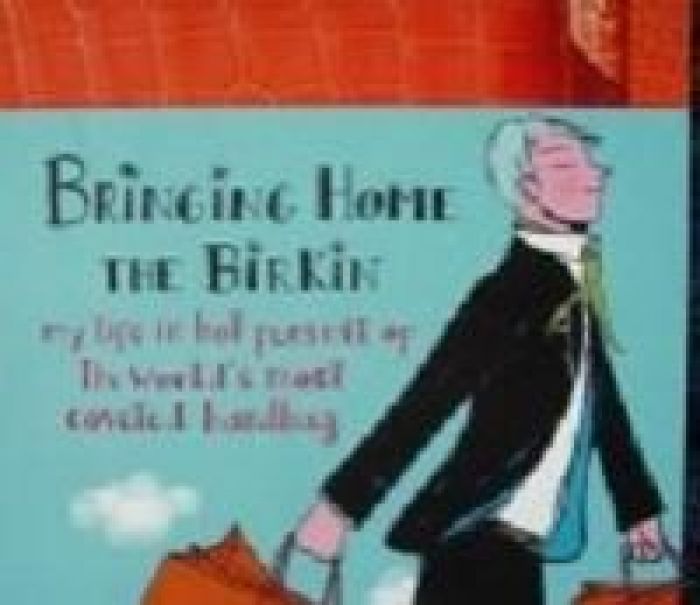 Fashion & Style:
For some, the coveted Birkin bag is a symbol of wealth and iconic luxury, but for American author, Michael Tonello, the handbag was a way of life. After years of success as a stealth Birkin bag-buyer and eBay re-seller, Tonello decided to ditch the profession and put pen to paper in his first ever memoir,
Bringing Home the Birkin: My Life In Hot Pursuit of the World's Most Coveted Handbag
.
Released last April, the book became an immediate must-read, and has been the choice beach entertainment for fashionistas from the Hamptons to Bali. Coming off a whirlwind two-month book tour, this newly inked author took time out of his busy schedule to talk to us about getting his start in the business, how the tell-all has affected his life and the secret behind Herm?s' inexhaustible appeal.
JC Report:
First thing's first, do you personally own a coveted Birkin bag?
Michael Tonello:
No, although I currently have one for my tour, which is borrowed from another online luxury reseller.
JCR:
What inspired you to write your first memoir?
MT:
Actually the answer to this question is the climax of the book, and it would spoil the story if I told you now.
JCR:
Writing a tell-all about how to be successful in your niche business is a pretty risky venture. With so many entrepreneurs right on your heels, do you think this will hurt your success?
MT:
I did think long and hard about this. In my case, I was pretty well convinced that the writing of this book would put an end to my business?which it did. Fortunately my book has opened other doors for me: another book, a movie, speaking engagements.
JCR:
How did you get started in the high-end market of hawking Herm?s goods?
MT:
I moved to Barcelona from Provincetown, Massachusetts, with the promise of a job. Within days of signing my apartment lease in Barcelona my new job fell through. I decided to list some items?a cashmere Polo Ralph Lauren scarf, some first edition books?on eBay to raise money. I quickly discovered that there was an enormous market there for designer luxury goods, specifically Herm?s.
JCR:
Your memoir is filled with so many unbelievable experiences. What has been your favorite part of this adventure?
MT:
Through the power of the internet and eBay I have met hundreds, if not thousands, of people from all around the world. Some of these people have become very close friends who I cherish.
JCR:
In your opinion, what is the driving appeal of a Birkin bag?
MT:
It's all about the inaccessibility of something. People desperately want what they can't have.
JCR:
Do any other luxury goods hold such an attraction for fashionistas?
MT:
Not to such a degree?at least, not as far as I have seen. Herm?s has been very clever in not flooding the market with their brand. It's really a situation of less is more for them.
JCR:
The New York Times recently wrote a great review of your book. Does the success motivate you to try your hand at another memoir or novel?
MT:
Yes, most definitely! I have ideas for at least three more books, but was unsure of my ability to write them or the degree of interest I would receive. Now I am full-speed ahead on these projects.
JCR:
What are your thoughts on how online sites are now mediating the traffic of fake luxury items?
MT
: It's a huge problem. I started selling on eBay in 1999 and it was very different back then. I don't know that I would have had as much success had I been starting out now. One needs to be very careful these days when purchasing luxury/designer goods on eBay. Counterfeits are a major concern.
Compliments of
JC Report
, an insider's guide to the world's rapidly evolving fashion and style markets, crafted daily by style experts in fashion capitals around the world.
Jason Campbell
Editor-in-Chief
JC Report
JustLuxe.com Contributor