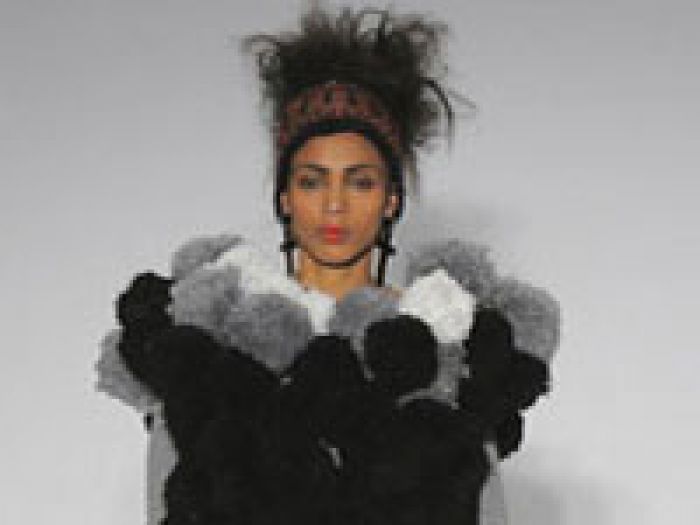 Fashion & Style:
Rock chic has steadily evolved from its glam roots over the past few decades, but the look was finally perfected during Paris Fashion Week. There, a group of British designers honed in on leather details, studded accessories and crucifix embellishments to create collections that are far more evocative than typical statement pieces. From fierce, elegant tailoring in the Todd Lynn collection to Kokon To Zai's sharp embroidery and ethnic rock look, London designers used various moods of chic rock wear to pierce their collections-and the season's brooding mood.
Central St. Martins graduate Mark Fast produced formulated knitwear with heavy embellishments, recasting the female form into a range of salacious shapes and silhouettes. Using a special stretch poly-cotton to bind the body, Fast's creations exuded pure sex. Meanwhile, the design duo behind Meadham Kirchhoff used wax cow hide to work unstructured leather into high-voltage biker jackets that took power dressing to new extremes. The collection's edgy looks were further accentuated by bead-encrusted footwear from Manolo Blahnik.
Cooperative Designs also used knitwear, but designed the material in angular ways that beautifully draped around the body to flatter curves. By contrast, Osman Yousefzada's collection was based around corsetting and asymmetric patternwork. Vintage fashion expert Didier Ludot was so impressed by the young designer's work that he is now displaying Yousefzada's collections in his Paris store window. For KTZ, Marjan Pejoski's use of leather, studding and slashed fabrics suggested tonal layers of rock elegance, while creating a beautiful distortion on the body.
Such playful punk elements put these designers in the category of trend creators. So don't assume tailored leather trousers and PVC are the last of rock chic wearablity-we will see plenty more innovative rocker aesthetics in the seasons to come.
Jason Campbell
Editor-in-Chief
JC Report
JustLuxe
Contributor