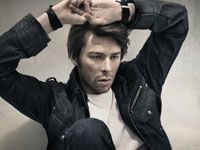 Personal-shopping services:
Men are just coming out of the closet everywhere, and looking for answers too! While personal shoppers have been around for years, there is a movement in motion that is industry-wide to reach out more to men as users of personal shoppers and personal-shopping services. According to a video report from Forbes.com, personal shopping is a service that men are using more frequently.
Upscale department stores that have provided private-shopping services to consumers for years, such as Saks Fifth Avenue, Neiman Marcus, and Holt Renfrew are attempting to increase their appeal to men, especially when it comes to clothing and haberdashery.
Canada-based Holt Renfrew, a high-end retailer renowned for years for carrying the finest designer labels for men, that is, D&G and more on that plateau, makes house calls as part of its ways to attract more male shoppers. A personal shopper of Holt Renfrew will come out, inspect an entire wardrobe, and then offer tips and suggestions to fit every facet of it. Saks Fifth Avenue, a department-store chain with more than 30 years experience with personal shopping services, Neiman Marcus, and others are making similar efforts.
Personal shopping is a luxury service that is affordable by all, because the service itself is usually free. Consumers who use personal shoppers generally pay only the retail value of the items purchased whether the service is from a store or an independent personal-shopping company. Personal shoppers with department stores are employees, and private personal shoppers receive commissions from retailers.
Many personal shoppers today are specialists capable of offering professional-level advice to consumers in search of that extra tidbit of info or insight that makes a difference. An increase in interest in using personal shoppers for buying clothes among men and women has resulted in more private personal-shopper services.
The private personal shoppers are trying to attract male shoppers too. Trunk Club is a private personal-shopping company that buys clothing for men. The floundering firm out of Bend, Ore., was recently featured in the "All the Rage" fashion blog of the L.A. Times for its new twist in business models.
The members-only club for men is reaching out worldwide to guys who want to dress well sans the shopping experience. Joanna Van Vleck, owner of Trunk Club, conveyed that her company wants to cater to the man who either is loathsome to shopping or just does not have time to shop well without "a little help."
"Trunk Club is a hybrid luxury-shopping solution that combines the convenience of an online transaction with the intimacy of a VIP service without leaving the house," said Ms. Van Vleck. "The Web cam we use puts clients face to face with a fashion expert. It is the ultimate in personal service."
The founder and owner of Trunk Club also conveyed that her mission is to clothe all men from underwear to outerwear, head to toe, and top to bottom, whether it is formal, business, casual, or sporty around the world. The service is convenient and educational. It also is free, including signing up for a membership, which makes it even more enticing.
Similar to the policy of many department stores with private-shopping services, members of the Trunk Club pay retail price on the clothes they keep. The clothes acquired for clients by Trunk Club are based upon needs, budget, and lifestyle in accordance to profiles built by TC consultants. The turnaround time on the process of fulfilling a shopping request...from inception to delivery...is usually one week. If you are paying retail, the value of having an online fashion consultant could turn out to be a real asset for any guy. For more information, visit TrunkClub.com.
On the Wall
Kudos to Joanna Van Vleck for posting five tips on how clothes should fit men. Every man should memorize these helpful and practical pointers. It's a man's world at the Trunk Club!
For
JustLuxe
James Rothaar