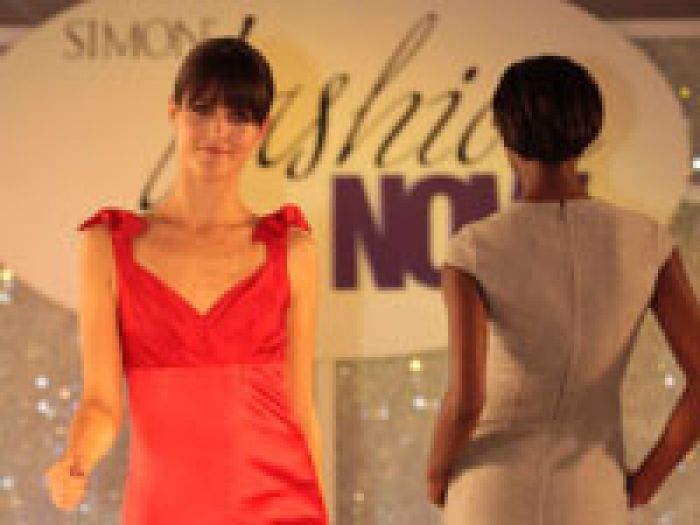 Fashion & Style:
Simon Fashion Now is bringing runway fashions to San Diego during the Simon Fashion Now Fall Tour. September 11-12, Fashion Valley will host Simon Fashion Now, a series of exciting fashion shows that allow shoppers to purchase luxurious, fashion forward clothes right off the runway.
The Runway event showcases the latest in style from brands that fit everyone's budget, whether it is high or low. Designers to be featured include: Henri Bendel, Betsey Johnson, Custo Barcelona, Guess, James Perse, Karen Millen, M Missoni, Kate Spade and Tiffany & Co.
Retailer participation includes: Banana Republic, Bebe, Tommy Bahama, Gap, Intimacy, Lucky Brand, Max Studio, Cache, Jewel, Tous, Sun Diego, Forever 21, Oliver Peoples, Talbots, True Religion and Charlotte Russe.


In addition, luxury department stores, Bloomingdale's, Neiman Marcus and Macy's will present their own fashions during the runway shows, giving shoppers a glimpse at what's in store.

The event also offers a series of Simon "Style Stops," which offer shoppers the opportunity to learn about the latest in cosmetic trends and hairstyles. Experts from Carlton Hair, Sephora, MAC Cosmetics, Kiehls, and Macy's will be at the exclusive event to showcase demonstrations in the latest beauty techniques and products.

The spectacular event also includes a charity luncheon, hosted by JustLuxe, to raise awareness for Breast Cancer in San Diego County. Proceeds from the luncheon will benefit the Susan G. Komen for the Cure foundation.

Simon Fashion Now, presented by Simon Property Group, Inc., the country's largest owner, developer and manager of high-quality retail real estate, is only available in select Simon property locations. So if you're in San Diego, skip the beach and head on over for the exclusive event that is taking place in River Plaza at Fashion Valley.

Event Schedule:
Friday, September 11, 2009

Charity Luncheon Sponsored by JustLuxe & Fashion Show 11:30 a.m. - 1:30 p.m.
Riviera Magazine Presents: Trends & Friends Night 5 p.m. - 8 p.m.
Runway shows at 6 p.m. and 7 p.m.
Saturday, September 12, 2009

Runway shows at 1 p.m. 2 p.m. 3 p.m. and 4 p.m.
Style Stops - noon- 5 p.m.

For JustLuxe Carly Zinderman

Simon Fashion Now

Simon Fashion Now

Simon Fashion Now