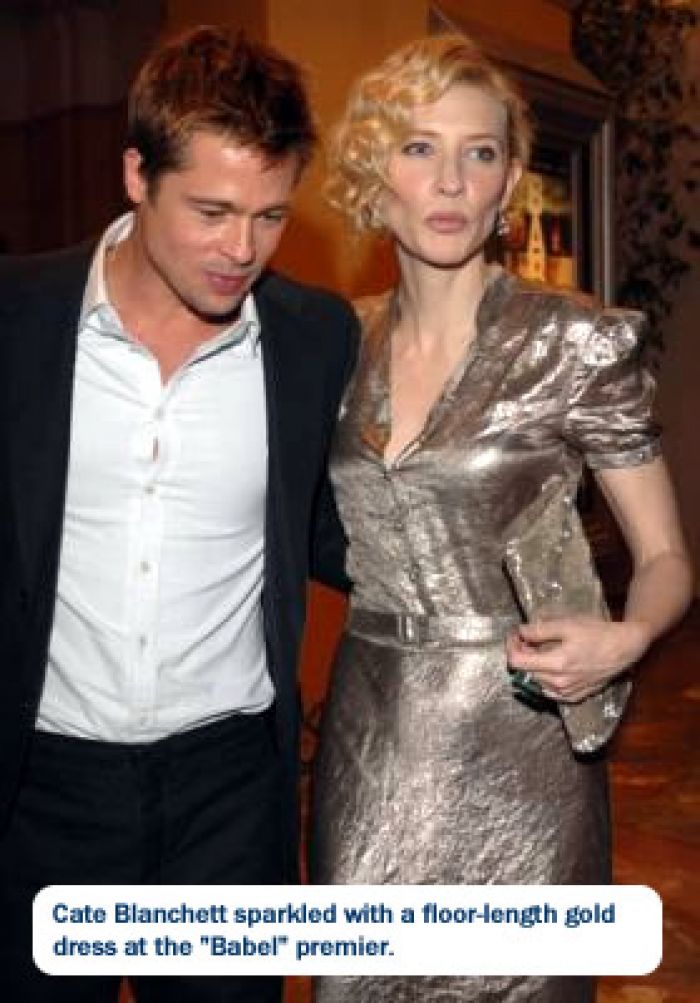 Luxury Fashion:
As you might expect moving into spring that fashion will take on a more colorful palette; however you're also going to see a wide variety of shapes and sizes to match the broad spectrum of patterns, fabrics and exciting color combinations.
From the trapeze dress to the tunic, to full length dresses worn during the day, this spring is all about comfort and personal style. Not to worry, though, black will never go out, so don't panic over that over-priced little black dress you just bought. If it's satin, you could still get a lot of wear out of this spring. The past few seasons have shown a strong push for feminine styles and flattering silhouettes. The Victorian/Romantic burlesque looks have prevailed in preceding seasons, and while delicate fabrics like satin make an encore performance, there's room for some funkier and flirtier silhouettes. Keep an eye out for more style expression on city streets with flamboyant trapeze dresses and 60s mod dresses in hyper colors. Hot pink is a big hit, as are exaggerated-as well as toned down-80s throwbacks.
Shimmery frocks are still in high demand
In addition to this season's brightly hued frocks, A-listers have been heating up premieres, parties and award shows with gold and silvery dresses and accessories. Gayle King glammed up her cocktail dress at the "Dreamgirls" premiere with gold-toned stilettos while Cate Blanchett sparkled with a floor-length gold dress at the "Babel" premier. Blanchett stuck with her precious metals theme at the "Notes On A Scandal" premiere when she wore a Mercury-colored suit and matching stilettos.
The great thing about a lot of these dresses is that you can wear them from now through the end of summer. The right dress will make you the spice of every late winter/spring party or the hottest number at the pool party in June. Glam them up for cocktail parties or a night at the Opera or throw on some tights and stacked platform shoes for a night out with the girls.
Black is a timeless classic
If you're loyal to black you're still in the clear. Black is classic regardless of season and occasion. But given the playfulness of this season's dresses, everyone's favorite little black dress is decidedly textured. Punch up a traditional silk cocktail dress with a flirty brocade cocktail skirt or try out a new silhouette, like a 60s-inspired shift with a corset belt.
Where to get the best dresses
With so many new styles hitting racks this spring, stocking your closet with the latest trends is a big-but fun-task. Before heading out the nearest mall or boutique, why not spend some time online getting cozy with this season's hottest hemlines?
Luxé Shopping Guide
Feeling pretty? You will after a shopping spree at this site, where pretty pastels, feminine dresses, and delicate accessories reign supreme. They carry many fresh new designers like Yumi Kim and all-time favorites such as Michael Kors.
When you buy something for Net-a-Porter you can rest assured it's on everyone's most-wanted list. Not only do they hand-pick the best from top designers- collections, designers including Chloe, Marc by Marc Jacobs, Rachel Roy, Anna Sui, and Phillip Lim, they offer all kinds of style guides, so there is absolutely no excuse for fashion faux-pas.
Self-described as the "wayward offspring of Barneys New York" Barney?s Coop is where "cheeky chicks" can find the coolest downtown looks from designers like Diane von Furstenberg, Phillip Lim, Daryl K-189, Geren Ford, and Tucker.
La Garçonne redefines fashion forward. Catering to the sophisticated woman with a youthful spirit, this site specializes in high-end and feminine collections from designers such as Jovovich-Hawk, Phillip Lim, and Les Prairies Des Paris.
The name says it all. No matter what kind of dress you're after, you'll probably find it here. You can sort according to color, "mood" or characteristic (i.e. red dresses, sexy dresses, plus size dresses) or designer, which include BCBG, Nicole Miller, Betsey Johnson, Anna Sui, Laundry and a whole slew of other great dress designers.