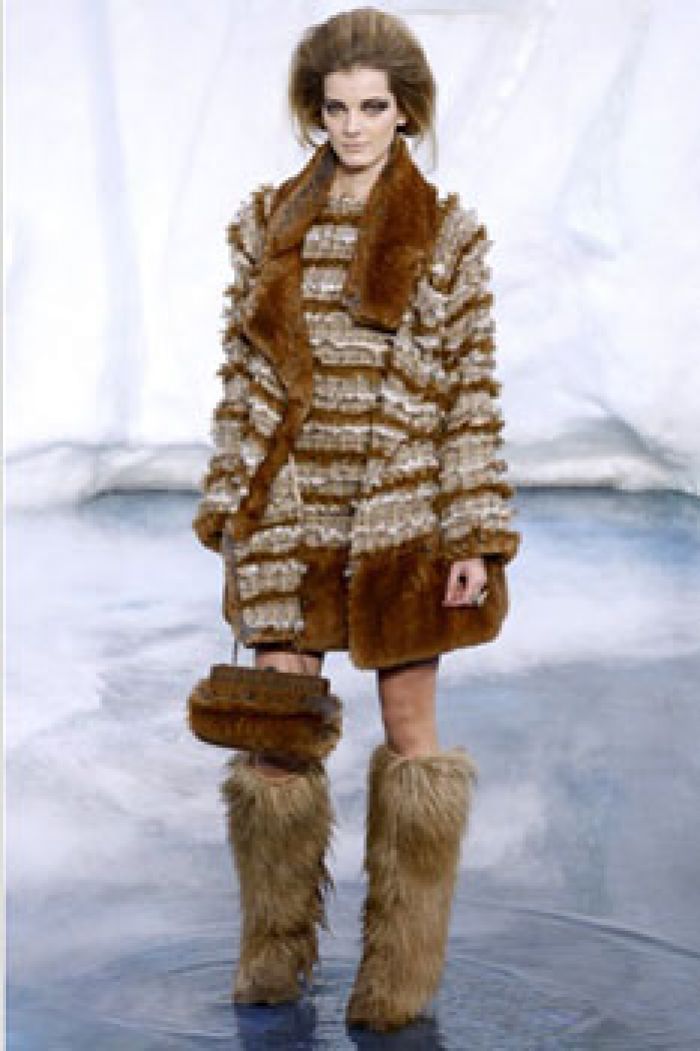 Fashion & Style:
Never has a glacier been so hot as the 265-ton one Karl Lagerfeld had imported from Sweden to the Grand Palais for Tuesday's Chanel Ready to Wear Fall 2010 show.
Models splashed down the runway in winter wear as only Chanel could fashion. Fur was everywhere (relax PETA, it was the MOST convincing faux fur I have ever seen) and it looked fabulous. Woven into rich tweeds, it modernized their signature suit, as a trim on dresses and pants, it was a divine detail; and as hot pants, well it was just fur-ocious (sorry, I couldn't resist)!
As with every runway show, several looks were over the top (only a wookie should wear those boots), but there were actually some pretty wearable pieces. I am crazy for the graphic print white dress, and the fur worn as a dress... perfection. This is one cold front I won't mind weathering.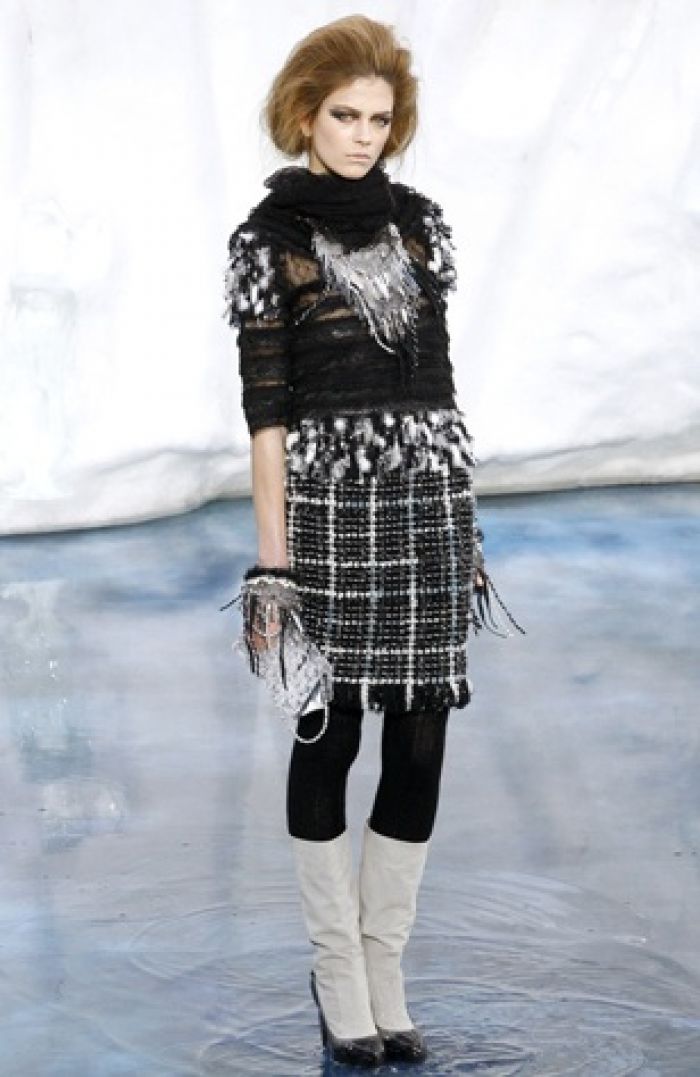 Chichest pencil skirt of the season.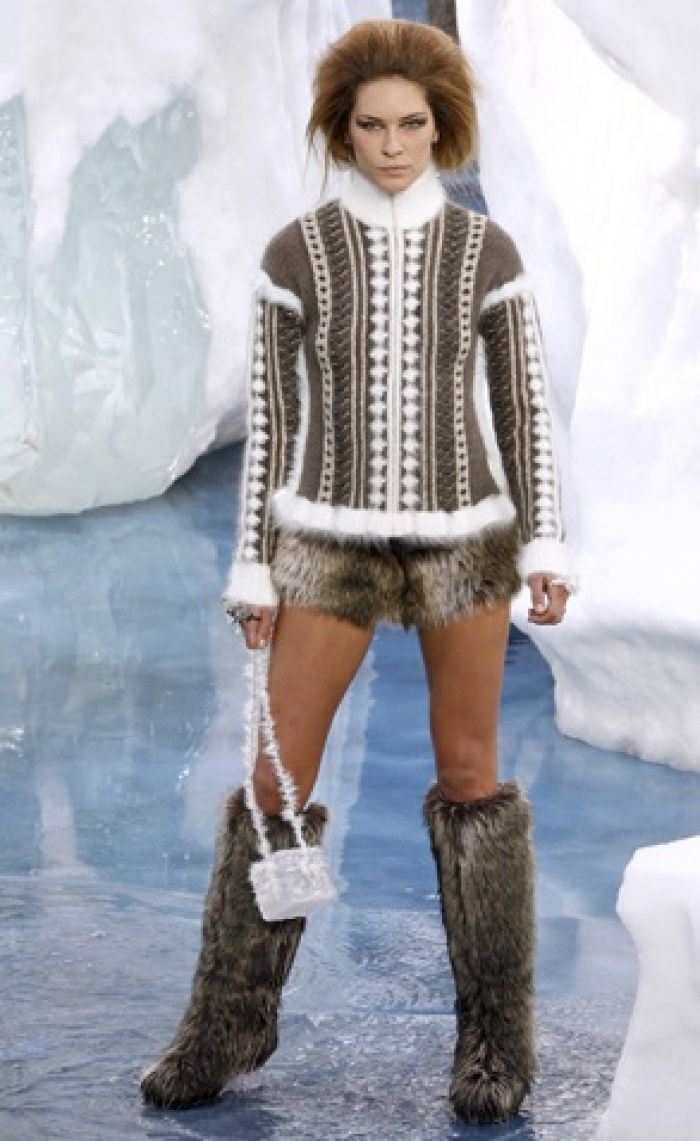 Better get to those lunges now ladies!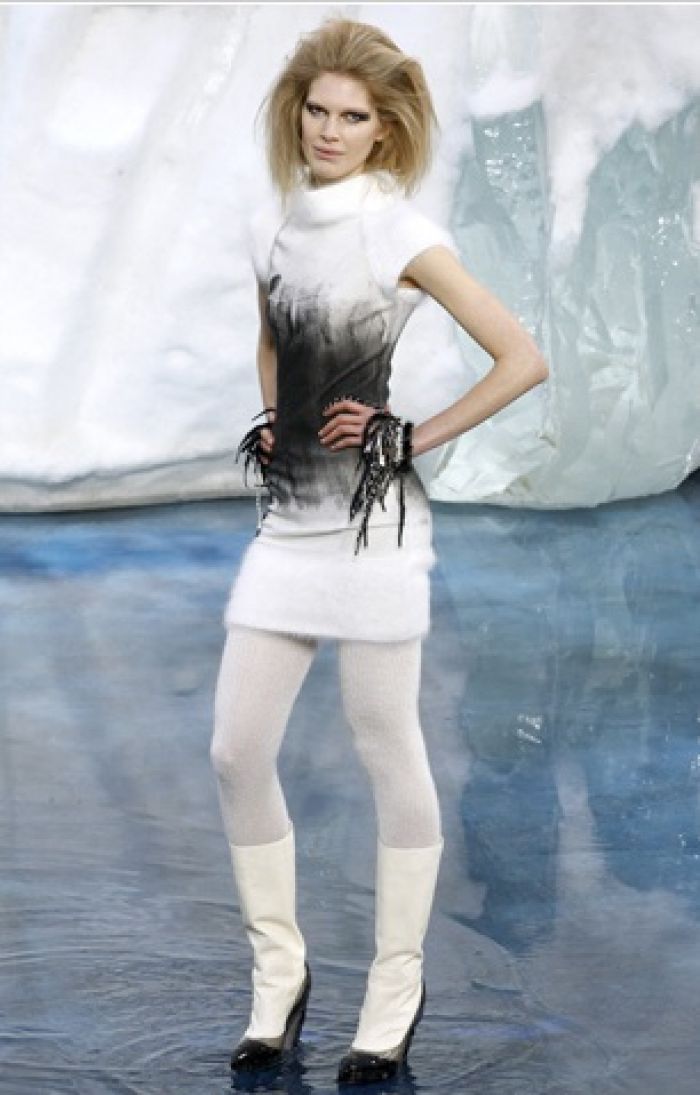 Best graphic print dress I have seen yet.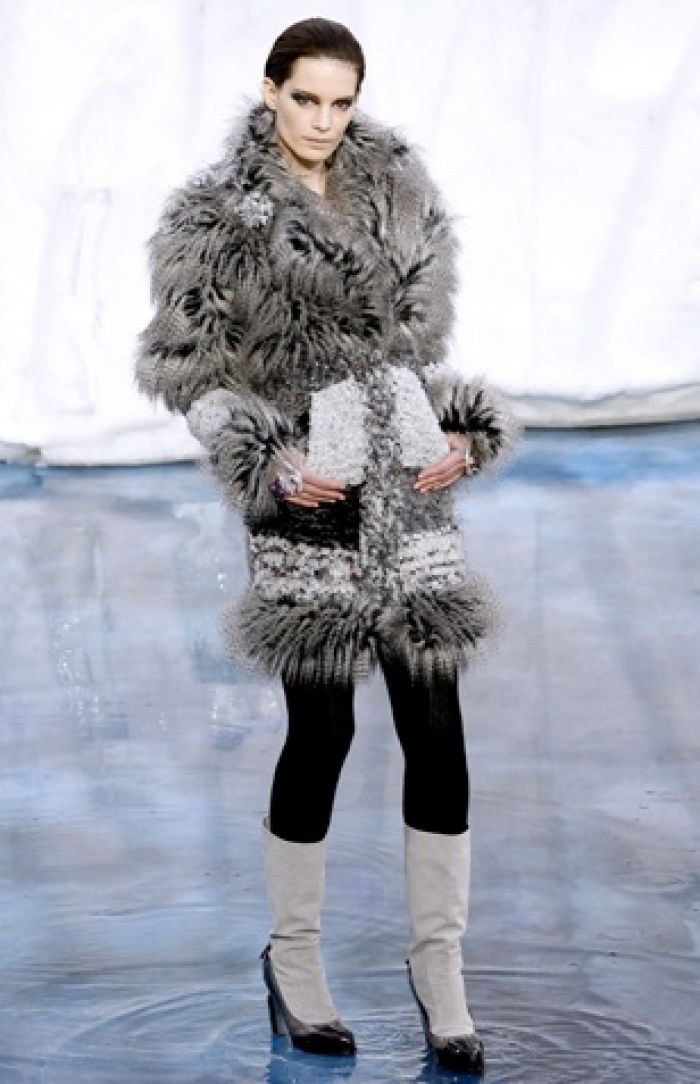 This fur worn as a dress is killer.