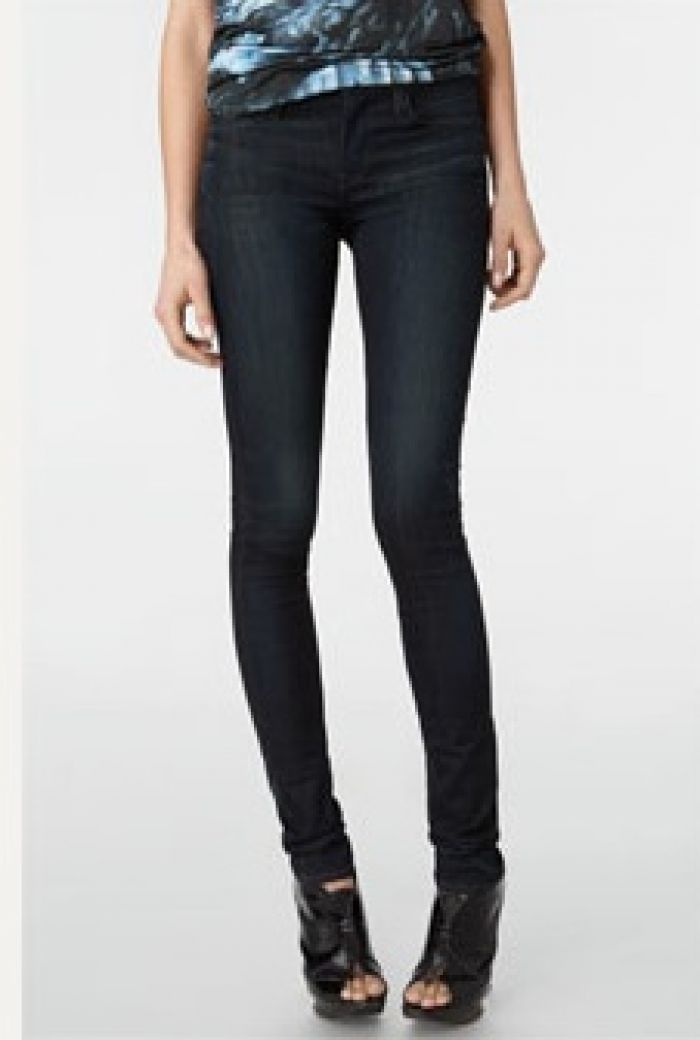 Fashion & Style:
By now, I think we all know what jeggings are — denim leggings so fitted they would make Peggy Bundy proud. And here's the craziest part, I am absolutely nuts for them! I was hesitant to try them at first, so I put on my biggest sunglasses and hat and snuck into a Forever 21. The first pair I tried had zippers at the ankles and made me feel like a stuffed sausage, but I made myself buy them for a test drive.
The best way to baby step into jeggings is to first wear them with boots. The heavier shoe on the bottom will balance out the thighs and create a slimming look. Plus it's a genius alternative to that constant struggle to stuff thick jeans into tight boots. After a few nights out with my jeggins/boot combo, I was ready to lose the safety of my bulky footwear and donned a fabulous pair of platform heels. To my delight, I actually looked alright! The giant (and borderline inappropriate) heels I was wearing gave me extra height and length to really elongate my silhouette.
One thing to keep in mind is by keeping your jeggings and shoes dark (or at least both the same color), you keep the visual line going and make your gams look even longer and leaner. Helmut Lang has a pair that is perfection and J Brand has some fab ones, too. If you're on a budget, check out the selection at Urban Outfitters.

Now, I can't take these dang things off! I wear them with little silk tops and boyfriend jackets at night and with loose fitting v-neck t-shirts and heels during the day. I may be headed for Jeggings Anonymous any day now, but I swear, you won't catch me sitting on the couch eating bon bons anytime soon.

J Brand jeggings