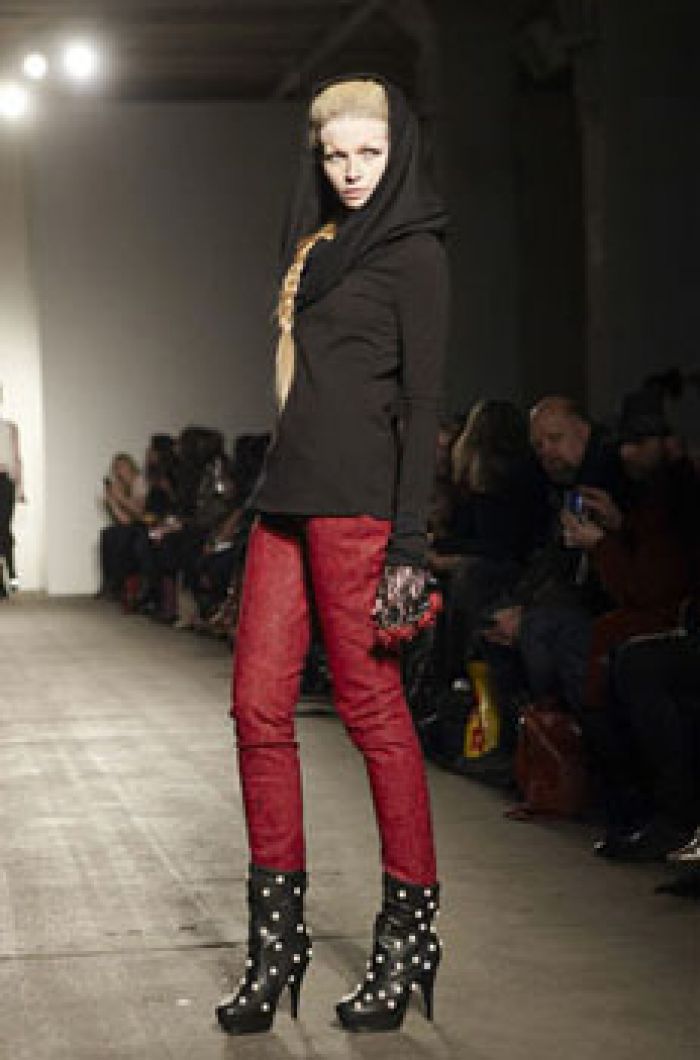 Fashion & Style:
Based in New York, designer Mimi Plange has launched Boudoir D'huitres, a luxury women's wear label inspired by 17th century fashion, with the ease of modern living.
The Boudouir D'huitres A/W 2010 Collection is Themed "Queen Of the Night" influenced by "the Magic Flute" by Mozart. Staying true to the contrast of dark and light, the collection's color palette includes ebony, cream, and splashes of crimson.
Following in the heritage of other brands that combine costume with wearability, like Galliano and Chanel, the collection is filled with details like embroideries of gardens, roses, scrolls, and rose bead appliqué.
The fabrics are rich and opulent and as creative as the designs themselves in a combination of exotic materials (snakeskin, corked leather) with sustainable and organic (organic merino wool, organic hemp silk, and organic cotton spandex blends).

Designer Mimi Plange, who has worked with Rachel Roy and Patricia Fields, explains," I imagined my own Victorian spin of the temples and Egyptian fairytale land. I wanted to create wearable art that was both modern and wearable."

The collection stays true to symbolism used in Mozart's play, most notably in the use of the number three: three embroideries, three panels, three fabrications, and the three sided triangle.

Launching in 2008, Boudoir D'huitres has been featured in Vogue UK, ELLE BELGIQUE, Marie Claire, NYLON, S MAGAZINE, TIMEOUT DUBAI, ISSUE ONE, and Zink Magazine and has been worn by The Princess Astrid of Belgium, Rihanna and others.