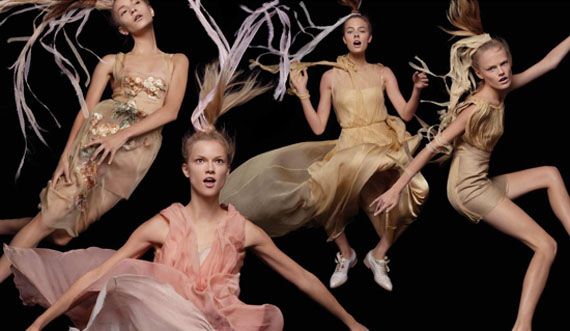 Fashion & Style:
More and more high-end designers are going digital, and Alberta Ferretti is amongst the newest designers to offer her wares online.
The
Alberta Ferretti Online Shop
offers both her namesake collection and Philosophy line, which are both filled with fashionable offerings.
The Alberta Ferretti portion of the site includes accessories, bags, dresses, pants, shoes and tops and tees section. The site also presents the looks as seen on the runway, where you can shop each piece of the faceless model's outfit.
Philosophy di Alberta Ferretti offers accessories, bags, coats & jackets, dresses, pants, shirts, shoes, skirts, sweaters and tops & tees. This section of the site also has the runway looks with prices.

The easy to negotiate Web site makes it a breeze to switch between the two collections.

The best part of the site is from Ferretti herself. WWD reports that the designer is set to give personalized fashion advice to select customers.

"I target contemporary women and I find it extremely interesting to be close to my customers, whom I love to advise and who are, for me, a very important source of inspiration," said Ferretti.

Looking at data based on prior purchases, Ferretti will contact customers to offer exclusive design previews, and suggest looks that fit the client's style profile.

Online shopping doesn't get any better than free fashion advice and luxury clothing.