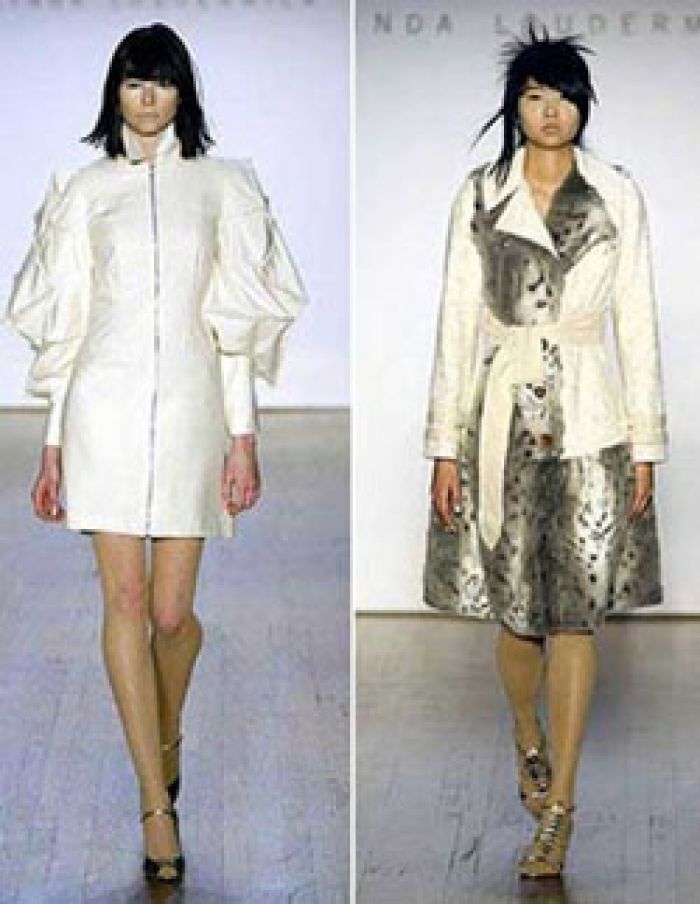 Fashion & Style:
This Earth Day, why not honor your mama earth by going green in your closet? Recently named one of
W Magazine's
top 20 Innovators To Watch,
Linda Loudermilk
is turning eco-friendly on its head with incredibly fashion forward pieces that include suits (for both men and women), dresses and jeans. She uses organic textiles that include bamboo, seaweed and corn and weaves them with fine European remnants to give her pieces a one-of-a-kind feel.
LA-based designer Deborah Lindquist has been working with "pre-loved" materials since before being green was considered cool. She makes incredible cardigans and bustiers using vintage cashmere, wools, leathers and buttons. She has recently expanded her line to include amazingly beautiful eco-friendly wedding dresses that aren't just for tree huggers. H and M recently debuted their Garden collection, which included light florals, perfect for spring. All the looks are inspired by chlorophyll-green gardens, sundrenched landscapes and even 70s hippie chic flower-power. The romantic garden collection is made using organic and recycled materials. All the garments have been produced using sustainable materials or using recycled PET bottles or textile waste.

The demand for chic eco-friendly designs has grown so much over the last few years, that sustainable clothing has gone way beyond dreadlocks and hemp necklaces. Just spend a few minutes researching the new wave of designers and you're sure to find earth friendly pieces that will have your friends green with envy.

Linda Loudermilk Photo credits: Google

Deborah Lindqusit Bridal Photo Credits: Marissa Holmes

H and M Garden Collection Photo Credits: Google