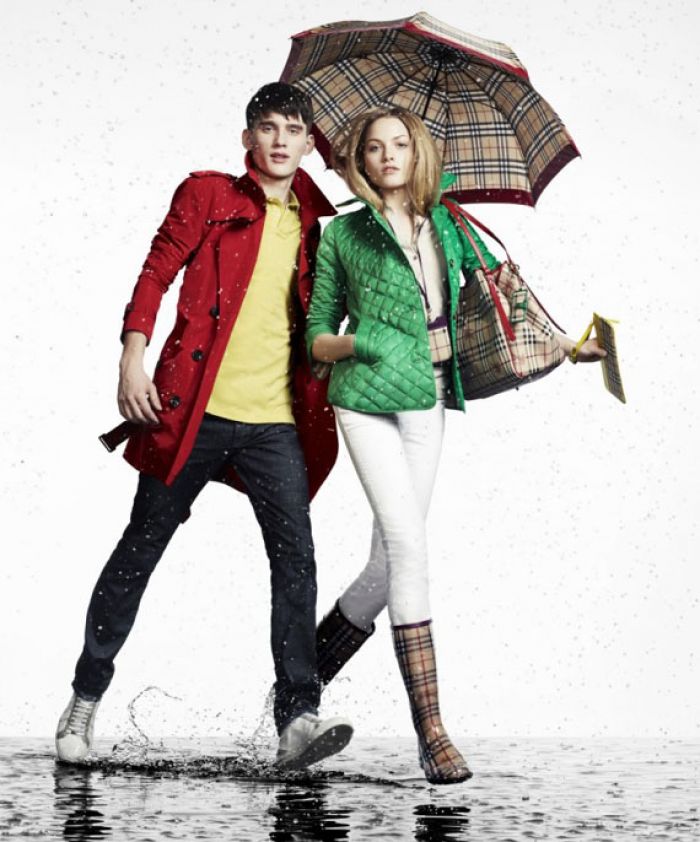 Fashion & Style:
Ever the iconic British brand, Burberry has just introduced a new capsule collection, Burberry April Showers, named for the British phrase used to imply that winter is over and spring is on the way.
In the UK, before spring can fully bloom, it must rain heavily in April, making it the perfect time to sport an updated Burberry trench. As part of the Burberry Brit range,
men's
and
women's
ready to wear, as well as accessories.
The April Showers collection is a clever reimagining of the Burberry trenchcoat, just in time for the changing weather. The April Showers version of the classic Burberry staple is a fitted trench with ¬ĺ sleeves and an extra set of buttons paired with attention-grabbing linings. The collection also offers padded jackets as well as stow away jackets with classic simple fronts and easy packability for days when a sudden shower appears out of the clear blue sky, as well as polo shirts and dresses.

The bold colors of the April Showers collection easily blend with Burberry's signature plaid, found on umbrellas, "wellies," as well as other accessories from handbags to iPod cases and everything in between. Basic neutral colors are also offered in addition to the collection's introduction of eye-opening red, green and yellow colors. There is even a unique shade of plum thrown into the mix. The spring-friendly colors work well with both khaki and denim, for the perfect understated casual elegance, whether you are adding to your existing attire or building a new spring wardrobe.




The April Showers collection is available in select Burberry stores and on Burberry.com.