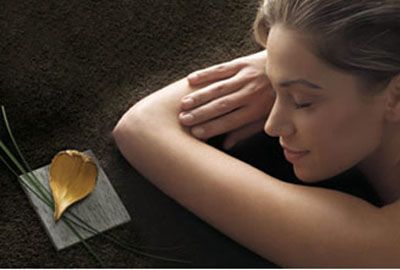 I recently discovered why French women look so chic and refined their whole lives: Yon-Ka
Beauty Products
. The products unveil your true beauty with ingredients that are found in nature including flowers, leaves, fruit, barks, roots, seeds and medicinal herbs.
Yon-Ka has been a specialist and a pioneer in the field of phyto-aromatic and aromatherapy skincare since the 1950s. The breakdown of the name starts with "Yon," a river of purifying water and "ion," a particle of energy. The other part is "Ka," the eternal part of every being according to ancient Egyptian mythology.
Each product is actually guaranteed to deliver an instant and long-lasting result. The secret of Yon-Ka is enjoying a unique aromatic experience through holistic, custom treatments.
The full line includes everything you could possibly need: cleansers, spray-on toners, soft peels, masks, eye contours, lip contours, day restorative moisturizers, daytime defense moisturizers, nighttime preparations, skin boosting concentrates, specialized treatments, slimming care, firming care, sun protection and body care.
Not only for women, Yon-Ka also has a line designed specifically for men. A three-step process was made to help purify, restore and rejuvenate men's skin, which tends to be thicker, oilier and prone to damage from shaving. Each product has an effective combination of five essential oils (lavender, geranium, rosemary, thyme and cypress).
There are 5,000 Yon-Ka Spas and Salons located across five continents, including the Kasbah Tamadot Spa in Morocco, Labo Spa in Switzerland and the flagship, L'Espace Yon-Ka in France.
Visit
www.Yonka.com
to learn more.