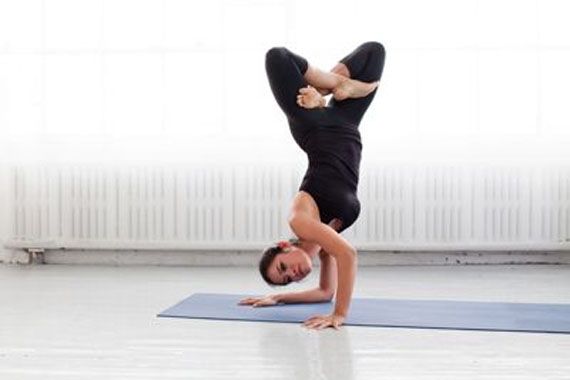 Photo Courtesy of KimberlySnyder.net
After a three year journey around the globe, nutritionist and beauty expert, Kimberly Snyder claims to have discovered the ultimate secret to radiant skin, brighter eyes, a slimmer waist and a
younger looking
face. And by the crowd of A-listers flocking to the launch of her new book,
The Beauty Detox Solution
, the dark haired beauty is obviously onto something.
Fergie and husband Josh Duhamel, Hilary Duff and Channing Tatum all embrace Snyder's three phase program, which she swears, is easy to follow. "It's not about restriction." Snyder says. "It's just about eating in such a way that you feel balanced."
Snyder's philosophy includes increasing the body's alkalinity by consuming mostly raw foods such as greens, sprouts, ripe fruits and other non-starchy vegetables. Filling up on these before meals, she says, is key, suggesting one start meals with a green salad or celery stick. Even at breakfast, Snyder believes in starting with raw vegetables and suggests doing so with a smoothie.
Not surprisingly, she has a smoothie of her own called the Glowing Green Smoothie (see recipe below) which, according to her fans, including actor Owen Wilson, is a daily must. "Seventy-five percent of how we look has to do with what we're eating," Snyder says. "What good is it to be a size two if you look older than you are?"
Snyder's approach does allow for limited quantities of meat, but she warns, due to a slow in digestion, never combine protein with starch. That means no eggs with toast, no turkey sandwiches, no salmon sushi rolls. The energy that it takes to digest these combinations, she says, saps our bodies and speeds our aging process. Obviously, you're not going to get it right 100 percent of the time, but she says if you do cheat, do it later in the day, ideally at dinner.
As for
beauty products
, Snyder says, "American women are suffocating their skin." Similarly to her philosophy on food, Snyder recommends getting as close to nature as possible with products such as raw shea butter. Of staying focused, Snyder writes, "You do have the inner strength and power to improve your health and look gorgeous. Keep your bigger goals in mind. Visualize how you want to look and feel, and stick to that clear picture. This is your time!"
Glowing Green Smoothie
Ingredients:
(This recipe yields about 32 ounces)
1 1/2 cups water

1 head organic romaine lettuce, chopped

1/2 of large bunch of organic spinach (or 3/4 of small bunch)

3-4 stalks organic celery

1 oraganic apple, cored and chopped

1 organic pear, cored and chopped

1 organic banana

Juice of 1/2 organic lemon

Optional: 1/3 bunch organic cilantro (stems okay), 1/3 bunch organic parsley (stems okay)

Directions:
1. Add the water and chopped head of romaine and spinach to the blender.
2. Starting the blender on a low speed, mix until smooth.
3. Gradually moving to higher speeds, add the celery, apple and pear.
4. Add the cilantro and parsley if you choose.
5. Add the banana and lemon juice last.