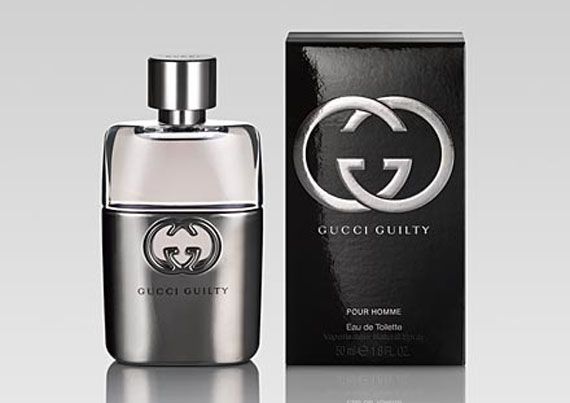 Photo Courtesy of Gucci
We can be riddled with guilt and let it consume us. Or we can transform the negative emotion into something more positive. If you're the type of man who walks to the beat of his own drum, who does as he pleases with nary a thought to the consequences,
Gucci Guilty Pour Homme
may be the fragrance for you.
"Everyone is in love with the Gucci Guilty man. He is a risk taker, a thrill seeker, yet he always remains sensitive to a woman's desires. He embodies these desires. Men yearn to be him, women to be his," says Frida Giannini, Creative Director of Gucci.
The Italian fashion house has long stood for decadence. Even in these trying financial times, Gucci hasn't swayed from what made it one of the most powerful names in fashion. Gold and other precious metals are found throughout its clothing, shoes and accessories. Gucci Guilty Pour Homme continues that tradition.
The award-winning contemporary aromatic fougere fragrance - all great men's fragrances are aromatic fougeres aka colognes that incorporate lavender and woodsy notes - utilizes decadent orange blossom, lemon, cedar, lavender and patchouli to olfactory success. The gun-metal gray bottle with anthracite glass is sleek and modern, complementing the flashy gold of the women's fragrance.
Actor Chris Evans is the face of the new fragrance. The star of the upcoming
Captain America
was a seamless fit for the company as he's not so well known that people are tired of seeing his face everywhere and he appeals to a broad demographic. To the fragrance team behind the scent, he embodies the Gucci Guilty man.
The television ad - directed by Frank Miller of
Sin City
fame - features Evans riding a sleek motorcyle in a futuristic landscape, seducing actress Evan Rachel Wood. Once he leaves her in the morning, he forges ahead, never looking back.
The fragrance retails for $57 and is available nationwide. Go to
Gucci.com
to find more products in the Gucci Guilty line.