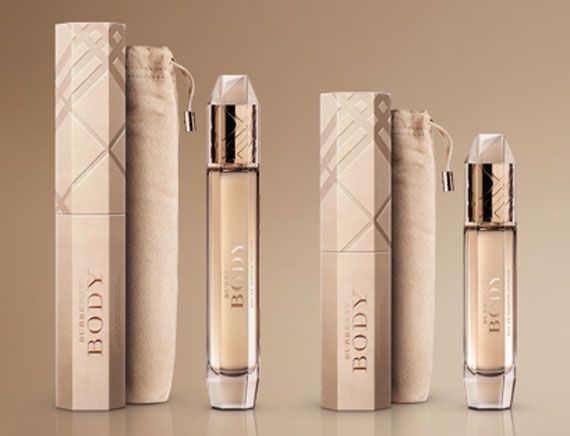 Photo Credit: Burberry/Mario Testino
Burberry Body is the newest, and highly anticipated, scent to come from the British luxury brand. If you weren?t aware of the
fragrance
launch, I?m certain you?re familiar with those eye catching ads of a half naked Rosie Huntington-Whitely; I think we?re on the same page now.
Rosie is the first Burberry Body to represent the product, and for all the obvious reasons. She tells
British Vogue
, "It's a huge honor to be working with Burberry again. [It's] a brand that put my career on the map and helped launch me. To be asked to be the first Burberry Body is an amazing compliment."
Even more exciting than the sexy ads is the opportunity to get a wiff of the perfume before it hits 150 countries worldwide. Christopher Bailey, Burberry?s creative director, sends a personal message to consumers to give Burberry Body a try before its debut on September 1. And they make it really easy to get your hands on a sample.
All you have to do is go to the
Burberry Facebook Page
, Like it (the Love it button doesn't exist yet), and complete your address information. Next thing you know you?ll be sporting the hottest new scent before it?s even available for purchase. If that?s not exclusive, I don?t know what is.
So you know what to look forward to, the fragrance is said to be subtly fruity with touches of green absinthe, peach and freesia, notes of roses and irises, all with a base of sandalwood, musk, amber and vanilla. If you don?t speak perfume, don?t worry the sensual scent will do the talking for you.
{start-jlvideo}682{end-jlvideo}