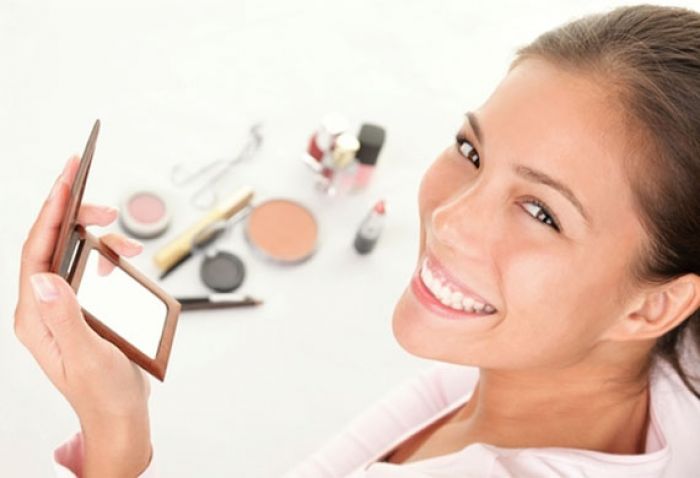 Now that the summer is officially over, here are some products that will keep you looking beautiful, feeling hydrated and smelling wonderful:
With a motto like "friends donít let friends use shampoo," we were curious to find out about the WEN product line. Formulated by hairstylist and colorist Chaz Dean, the products do not contain harsh chemicals that are damaging to the hair. Instead, the shampoo cleanses without lathering and offers strength, sheen, luster and moisture to the hair. We love the
WEN pomegranate cleansing conditioner
, which added just the right amount of moisture leaving our tresses smooth, shiny and manageable. The line also consists of bath, body and hair oils, hydrating hair masks, styling cr?me (the cucumber aloe smells oh so good), volumizing treatment sprays, body lotions, salts and candles.
With the summerís humidity and fall and winterís static, what is a girl with curly hair to do? Ouidad has created the perfect solution with its
Curl Quencher Moisturizing Styling Gel
. With just a small drop, the light hold gel really nourishes the curls to pack in full moisture, leaving tresses soft, moisturized and beautifully curly. The product is also made with the secret ingredient Dimethicone PEG-8 Meadowfoam that is designed to penetrate the hair cuticle and quench dry, frizzy hair.
Allergy season seems to linger year-round but with
Bosciaís Restorative Eye Treatment
for Under-Eye Bags, you can diminish the puffiness almost instantly. The light serum also addresses the needs of parched, wrinkle-prone skin while providing intense hydration. It is designed to prevent future free radical damage, diminish the appearance of fine lines, wrinkles, uneven skin tone and dullness, and restore luminosity and brightness to the skin.
Every woman knows the best way to enhance your eyes is through a good mascara. While long lashes are certainly in, clumpy thick ones are not.
Beauty ADDICTS Lash GALORE
offers a mascara that is loaded with Pro Vitamin B5 and silk protein for lash conditioning, length and definition. We love the increased lash volume without all the flaking and clumping that often comes with several mascaras.
Put yourself in a relaxing mood with
Toccaís candle collection
. With scents like Montauk, inspired by the Hamptons in Eastern Long Island, the beautiful all-white candle smells of fresh salty air and sea grass. The scent is light and airy while still being sharp enough to whisk you away to a summer beach retreat. Toccaís line includes a variety of scents such as gardenia, musky vanilla and amber, pink tulips and tuberose. The full-size glass-filled aromatic candles contain 10.6 ounces of wax that burns for 60 hours.
Not too many people are a fan of laundry but for those suffering from skin irritations, choosing the right detergent can really be a hassle. Vaskaís all natural laundry care line was designed with just that person in mind. The
Herbatergent detergent
is created with a hypoallergenic formula that uses natural herbal cleaning agents to wash clothes effectively while not harming the planet and keeping your sensitive skin in mind.