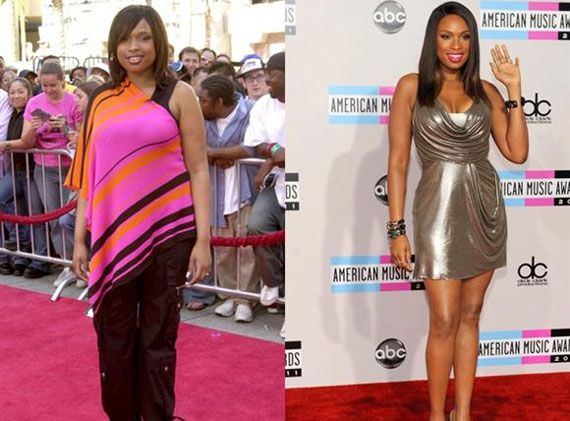 Photo Credit: Mike Guastella; AP/WireImage
It's no secret that there's a lot of pressure in Hollywood to be thin. Between movies, photoshoots and red carpets, appearance is pretty much everything. Many A-list celebrities have decided to make a choice to lose the weight and get healthy; not just to please Hollywood, but for themselves.

Jennifer Hudson has been one of those celebs that isn't afraid to let the world know that she struggled with her weight and did something about it. She became the new face of Weight Watchers and lost 80 pounds since appearing on American Idol, according to MSN's Wonderwall. Kirstie Alley is another star whose weight is constantly fluctuating. Since getting into shape during her stint on Dancing With the Stars Kirstie has reportedly lost 100 pounds and was even seen strutting down the catwalk at the Zang Toi show during New York Fashion Week.

To see more celebrity weight loss before and after photos, go to Wonderwall.MSN.com.
Photo Credit: WENN/WENN
Photo Credit: WireImage/WENN
Photo Credit: AP/AP