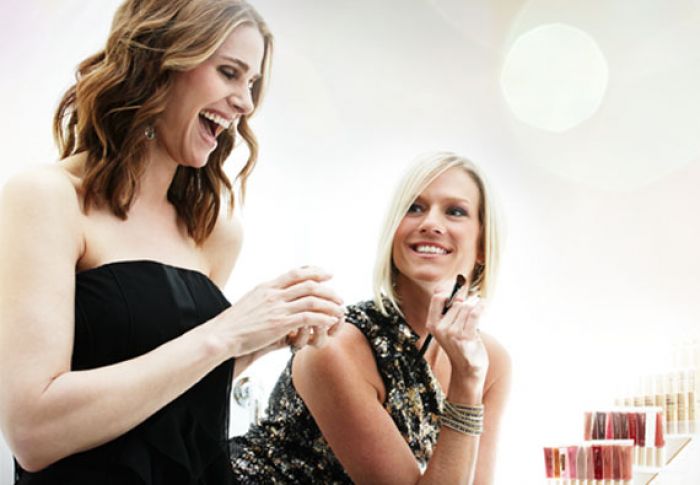 Photo Courtesy of Bloom.com
Women are always in search of
the best beauty products
but can sometimes wind up with a pricey item that does not deliver the results they anticipated. Bloom.com helps to relieve the stress of finding the right beauty products while offering a chance to communicate with others on the site.
With more than 150 of the top beauty lines available on the site, you no longer have to walk aimlessly up and down the aisles of beauty and drug stores. The site is easy to use as well ó simply create a personalized profile and it will then be matched with the profiles and recommendations of women with similar skin, hair, or beauty needs.
Bloom.com was created by Julie Mahloch as a place where women could join together and share their honest opinions and experiences. After all, we have all tried beauty products that have worked and some that havenít so what better forum to share your thoughts based on your beauty profile while reading other womenís reviews!
The social beauty store helps women discover the right products the first time while also offering unbiased feedback and reviews from thousands of women who match your beauty profile to provide 'Best4You' recommendations and relevant, individualized product suggestions in every beauty category and budget range.
Products on the site include Ole Henriksen Truth is in the Eyes, MOR basil and grape hand cream, Juice Beauty cleansing gel, Dr. Bandt collagen booster, SkinMedica Tri-Retinol Complex and Elemental Herbology Facial Glow. We loved the Dermelect Rapid Repair Facial Moisturizer, a fast-absorbing hydrating lotion that seemed to erase fine lines almost overnight caused by dryness. Simply apply a thin layer to your face and neck after cleansing in both the morning and evening. The added boost of collagen strengthens and plumps the skin, resulting in a smooth surface.
The best part of it all is the '365 (Day) Try It, Love It Guarantee' on all product purchases. For more information, visit
Bloom.com
.