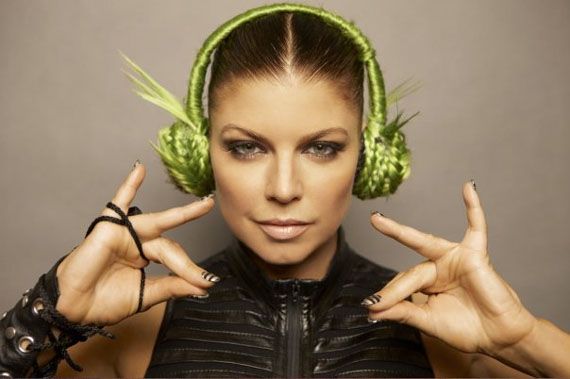 Photo Courtesy of Facebook/Patricia Morales
For Patricia Morales, hair is as much of a fashion statement as any article of clothing. Throughout her career, the L.A.c and New York-based
hair stylist
has sculpted natural locks, wigs and extensions into bold style statements across runways and red carpets throughout the world.
Having worked with high-profile designers and artists alike, Morales' style approach combines technical acuity with an artful eye—a unique combination that'll be on full display with a soon-to-be-released hair accessories collection.
Morales styles hair like a sculptor shapes clay. Befitting the bold yet flattering aesthetic that she's known for, the collection includes slinky, malleable ropes of brightly dyed braids with gold embellishments. They're practical pieces—whether twisted in the hair or tangled as an accent—but Morales' designs also double as eye-catching necklaces and bracelets. There's both a primal quality and an urban note to the pieces themselves, the effect of which seems like it derives from a lost island tribe of club kids.
Conceptual as her work may seem, Morales is also gifted with artistic adaptability. She has worked as lead stylist for top fashion shows like Cynthia Rowley, Calvin Klein, Marc by Marc and BCBG as well as for seminal publications like
Elle
,
GQ
and
V Magazine
. And when it comes to pop culture iconography, she's already responsible for major hair statements like Fergie's braided headphones and
Lady Gaga's hair
bow in the "Poker Face" video. And now with this latest accessories enterprise, we're sure to see much more of Morales' influence in the year ahead.