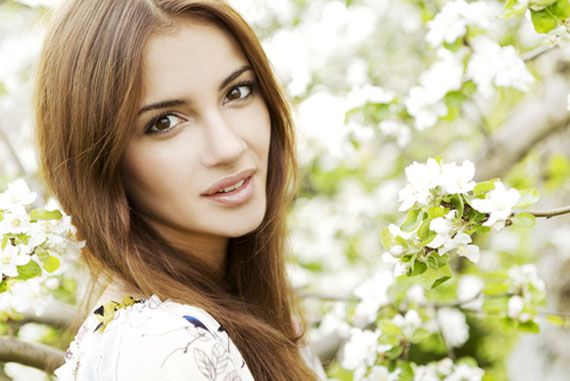 Even though it's still a little chilly outside, it's always a good time to heat things up with some new beauty products to keep your fresh faced glow. Here are our favorite picks for the spring:




Paul & Joe have recently introduced their new chic collection of face and eye colors inspired by owner and designer Sophie Albou's love of cats. We love the Siamese, Please ($36) l bronzes that combine for a natural look. The package contains a trio of contrasting textures — matte, pearlescent and shiny — so you can create your own beautiful look.






Even in the wintertime, it's important to be sure your skin is protected from the sun's harmful rays. Enter glotherapeutics's SPF 40 facial moisturizer ($30) to the rescue. The anti-aging moisturizer revitalizes and firms skin for a more youthful appearance. Simply apply a generous amount daily, especially before sun exposure. In addition to containing zinc oxide for sun protection, this product is also designed to provide anti-aging benefits, increasing collagen and reducing wrinkles.



Demeter recently introduced several new fragrances for Valentine's Day and there are more than 250 in their collection to choose from to leave you smelling absolutely delicious. With fragrances ranging from Bulgarian rose to chocolate covered cherries, they have designed a fragrance for everyone's liking. Our favorite, Salt Air (4oz. $39.50), literally smells like a day at the beach. Between the Sheets is a delicious combination of mango, guava, passion fruit, orange liquor, lemon juice and rum.





Wei East Nutri-Guard facial cream ($40) will not only protect your skin from the winter dryness but provide 20 herbs specifically designed to replenish moisture and help restore the skin to its healthiest appearance. Key ingredients to this luxe cream include Chinese foxglove, Chinese angelica, Longan and white peony to strengthen, stimulate and purify the skin.