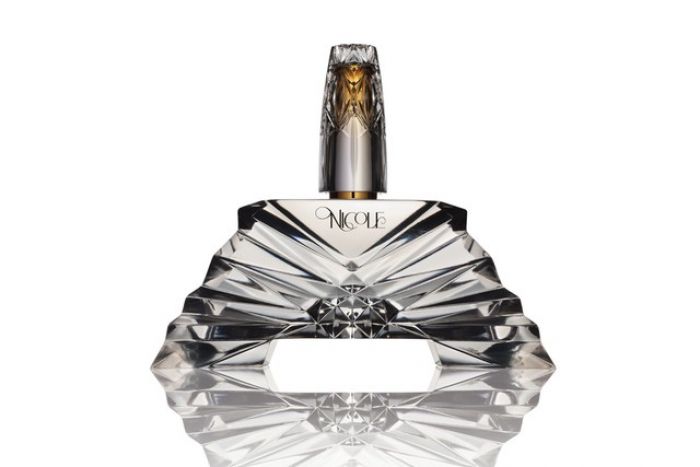 Photo Courtesy of Nicole by Nicole Richie
Reality star Nicole Richie has already established herself in many fields, from
luxury fashion designer
to author, and has recently decided to add her own signature perfume to her growing brand. Set to hit shelves in September, the perfume was inspired by the many layered scents her mother used to wear while Richie was a young child.
According to WWD, TPR Holdings LLC is producing the scent, while it was originally crafted between Richie and Steve DeMercado from Fragrance Resources. The scent reportedly opens first with blackberry and Seville orange notes, only to later reveal golden amber, Moroccan rose, papyrus and lily, sandalwood, patchouli, vanilla, and cashmere woods. The many scents hold a great deal of meaning for Richie, reminding her of her childhood and her mother. "I have a very traditional Southern mom - you never left the house without lotion. Over her lotion went oil and perfume - she was very put together from head to toe. It wasn't just a one-dimensional smell - there were many different layers," explains Richie.
The perfume, which will also be available in lotion and shower gel form, is encased in an Art-Deco inspired glass bottle that recalls an old-Hollywood classicism. With the bottle's vintage touches Richie wanted to "represent different layers of a woman [...] to create a very intricate bottle that was still elegant, but not so in-your-face girly at the same time." Richie is already planning the launch of a second scent for August 2013 and a third for the summer, but ensures that she's going to take her time with the production, saying, "I am not going to throw my name on something that I'm not 100 percent in."
The perfume, simply called Nicole, will retail for $55 for a 1.7 oz. bottle and $69 for a 3.4 oz. bottle. The 6.7 oz. bottle of body lotion will go for $35 and the 6.7 oz. bath and shower gel will retail at $28.
For more information visit
NicoleRichie.com