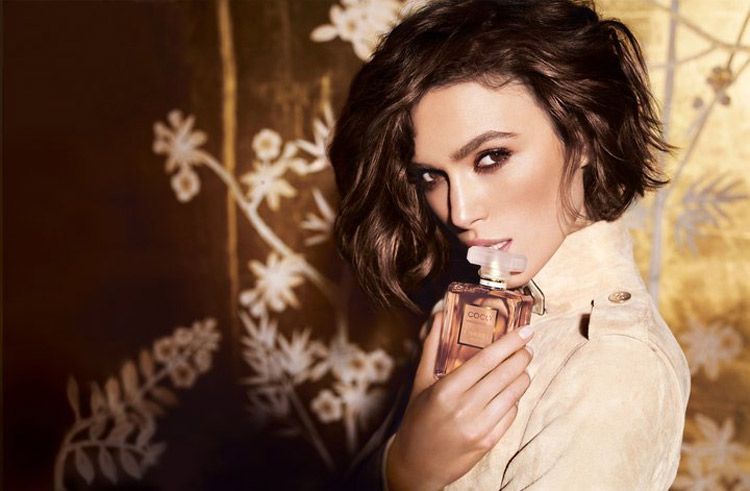 Photo Credit: Chanel/Mario Testino
New York Times
Perfume Critic Chandler Burr describes the jasmine, rose, bergamot, orange, vanilla and patchouli scent of Coco Mademoiselle: ?It is lovely, flowery, a fresh-faced seventeen-year-old in a summer dress...when you come across someone wearing it, you want to lean closer to them.? Pretty much the only thing that could make the
luxury fragrance
better is if the face of it was a stunning young actress with the gumption to stand up to the powerful fragrance?someone young and sexy, like Keira Knightley.
In the new ad campaign for Coco Mademoiselle, Keira Knightley rides through Paris on her sleek little motorcycle, clad in an equally stylish riding jumper. But before she sets out, she applies Coco Mademoiselle, right there in bed, giving her the vim and vigor she needs in her busy life.
The short film seems to reflect Knightley's real personality as well. In a behind the scenes video, Knightley reveals that before discovering Coco Mademoiselle from a friend, she used to wear men's fragrances because she found women's scents lacking. So it seems fitting that the Joe Wright-directed film is accompanied by Joss Stone singing ?It?s a Man?s, Man?s, Man?s World? in the background, even as Knightley challenges other bikers on her ride through the streets?all male.
Despite being surrounded by pretty lace frocks and delicate feminine looks in the Chanel studio, Knightley remains in her pantsuit. Perhaps she is channeling Mademoiselle Coco herself? The courtier was well known for wearing menswear styles, even when accessorizing with pearls. In any case, the scent and the film will make you want to, as Knightley puts it, stand up straight. Visit
Chanel.com
to learn more.