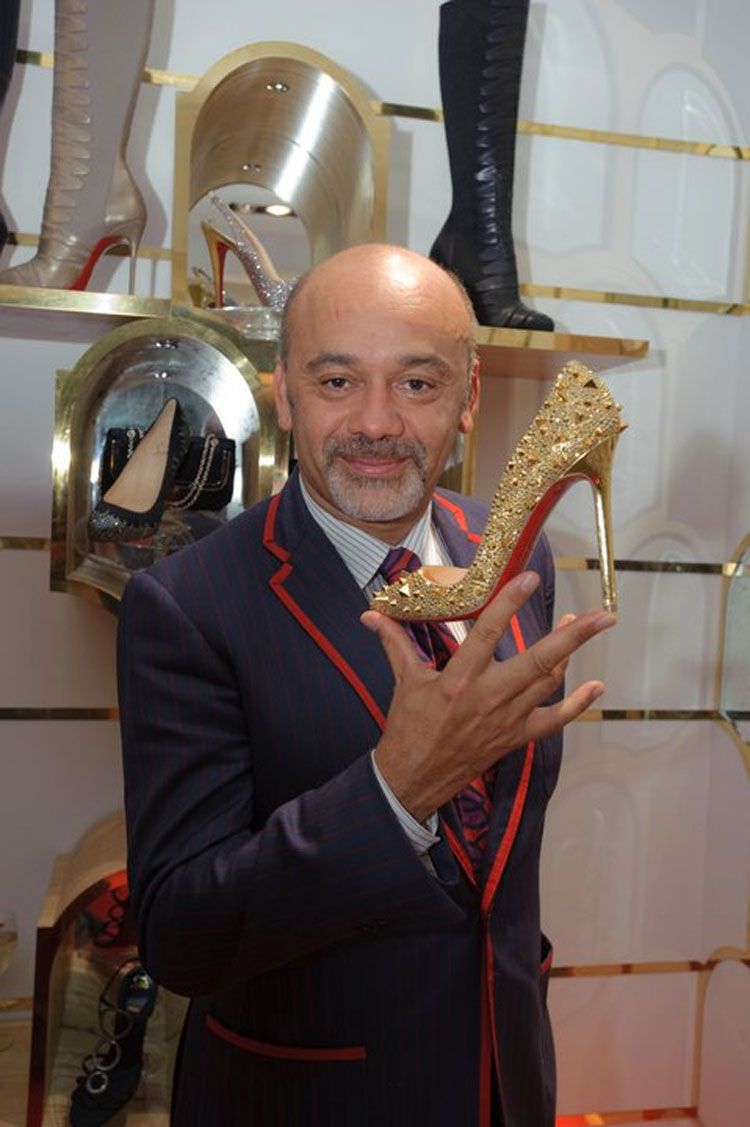 Photo Courtesy of Christian Louboutin
If you're a fan of those iconic red-soled stilettos that are representative of his empire, you're sure to love what Christian Louboutin's got up his sleeve for next year. In his first major brand extension, the
luxury shoe
and handbag designer is launching an all-new beauty line called Christian Louboutin Beauté, according to
WWD
. This is welcome news for fans of the brand, especially knowing how busy Louboutin has been with other projects, including the special sets and shoes he created for Paris' Crazy Horse cabaret burlesque show and the glass slipper he is designing in honor of the re-release of "Cinderella" on DVD this fall.
WWD
reports that the shoe designer is partnering with New York-based Batallure Beauty LLC to make a line that will include "multiple, unspecified classifications," which could mean anything from foundation and eye shadow to nail polish. Though the Paris-based designer has declined to specify exactly which categories the brand will cover, one thing we can be sure of is the luxe, high quality of the products that will arrive on the market in late 2013. The designer himself has promised that the beauty products would "mirror the quality of the shoes, of the bags, of all the DNA of the brand."
Batallure chairman and co-founder Robin Burns is a fan of the Louboutin brand herself. She told
WWD
that Batallure was interested in working with Louboutin because of the impeccable attention to women's aspirations that his designs clearly reveal. She noted that, like his designs, most beauty products have an element of aspiration to the consumer as well, while also pushing boundaries.
Though the designer is keeping hush-hush about the details of the new beauty line's products, we can keep our fingers crossed for a selection of goods that mimic the brand's signature red color, which would translate beautifully into lipsticks, nail polishes, and rouges.