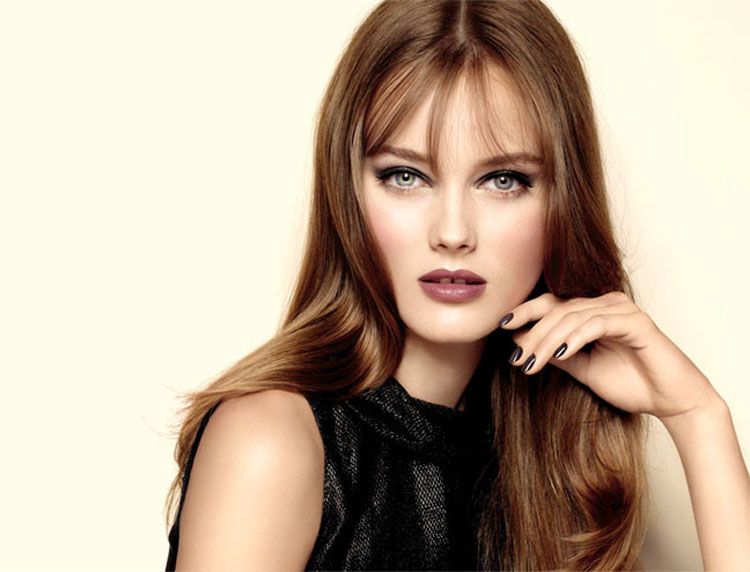 Photo Courtesy of Chanel
Chanel?s Fall 2012 makeup collection was inspired by CoCo Chanel?s signature styles ? the little black dress, the quilted handbag, and the two-toned shoe. Appropriately titled ?Les Essentials de Chanel,? the new collection of
luxury cosmetics
was put together by Creative Director of Chanel Makeup, Peter Philips. It's made up of 14 new products in a variety of colors ? only two of them are limited edition. The new line consists mostly of natural beiges with classic pink hues and a few darker shades in the nail and eye products to mimic the classic look of CoCo herself.
The limited edition staple of this line is the Lumi?re d?Artifices Beiges, a bronzer that combines lighter and darker beige shades to extend your summer glow. At $65, this highlighter has a sparkly shimmer on the top layer that will only appear before the first brush swipe is made in the compact.
The Rouge Allure Extrait de Gloss, a $32 pure shine long-wear lip gloss, is the other product of this collection that comes in limited edition colors — "Troublant" and "Caprice." Chanel calls it the next generation of lip gloss that makes lips feel comfortable and never sticky or tacky. As a long-last product, it should wear for hours.
Other standout pieces of this line contributes to Chanel's group of nail polishes, or Le Vernis. This fall's colors include "Vertigo," an almost black lacquer with red pearly particles, "Suspicious," a beautiful fuchsia, and "Frenzy," a flirty lilac grey shade. For $26, Chanel promises long-wearing, high-shine, chip-resistant nail colors due to their state-of-the-art formula.
Other pieces to this collection include a four-color eyeshadow palette, a rosy powder blush, and eyeshadow, along with other basics — foundation, eyeliner, lip color, and mascara.
To view the full collection, visit
Chanel.com
.