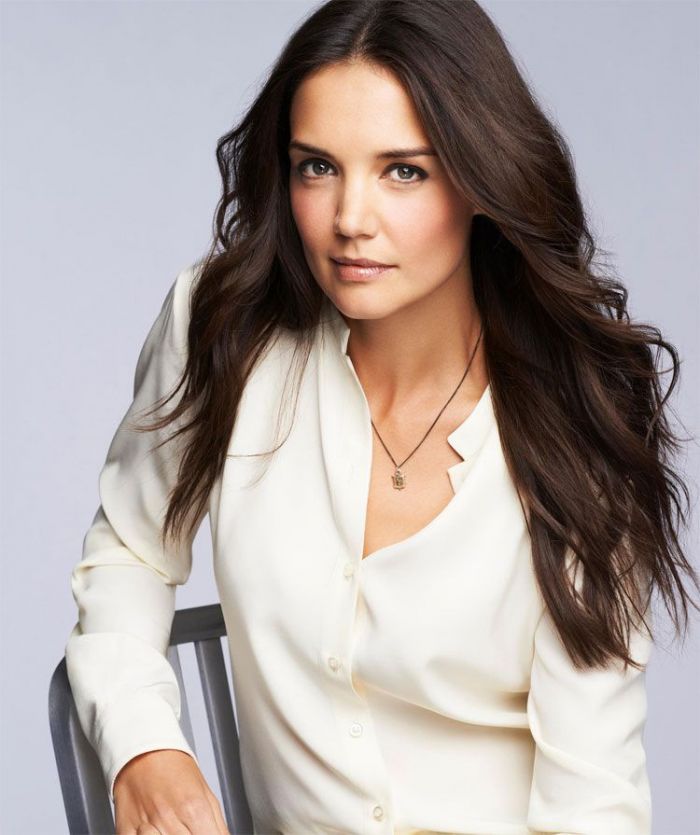 Photo Courtesy of Bobbi Brown
Fresh-faced and elegant, even coming off the heels of a high-profile divorce, Katie Holmes always manages to look good. With her effortless and classic beauty, it's no wonder she's been chosen as the first celebrity spokesperson for luxury cosmetics company Bobbi Brown.
Holmes, 33, has only been divorced for a few months from renowned actor Tom Cruise, but she's already proving herself as a hard-working single mom, with her fashion line currently debuting at New York Fashion Week and her new gig at Bobbi Brown just recently finalized.
Katie Holmes is a natural beauty, making her an ideal fit for the 21-year-old Bobbi Brown cosmetics company, which emphasizes a minimalist and not overdone makeup look. In addition to having her face in a new ad campaign next spring, she will also serve as the brand's muse and a full-blown collaborator, according to WWD.
Both Brown and Holmes hail from the Midwest and are devoted working mothers. The deal reportedly came together just recently, when the pair was introduced by a mutual friend just eight weeks ago.
"We had tea in the afternoon, and we bonded," Brown recalled. "And then it was, 'Oh, my God, you would be the perfect face for Bobbi.' We weren't looking for a celebrity, just a cool, amazing woman who would fit with our brand. And she's just ridiculously naturally beautiful," Brown told WWD of her meeting with Holmes.
And that isn't the only collaboration between the two entrepreneurs: Bobbi Brown will be doing the makeup for Katie's upcoming Holmes & Yang fashion show during New York Fashion Week.
Those in on the deal won't comment on the details of Holmes' contract, but industry sources estimate the actress will be paid between $2- and $3 million over the course of a multiyear deal. Not bad for the woman who declined spousal support in her divorce settlement.
For more information, visit
BobbiBrown.com
.