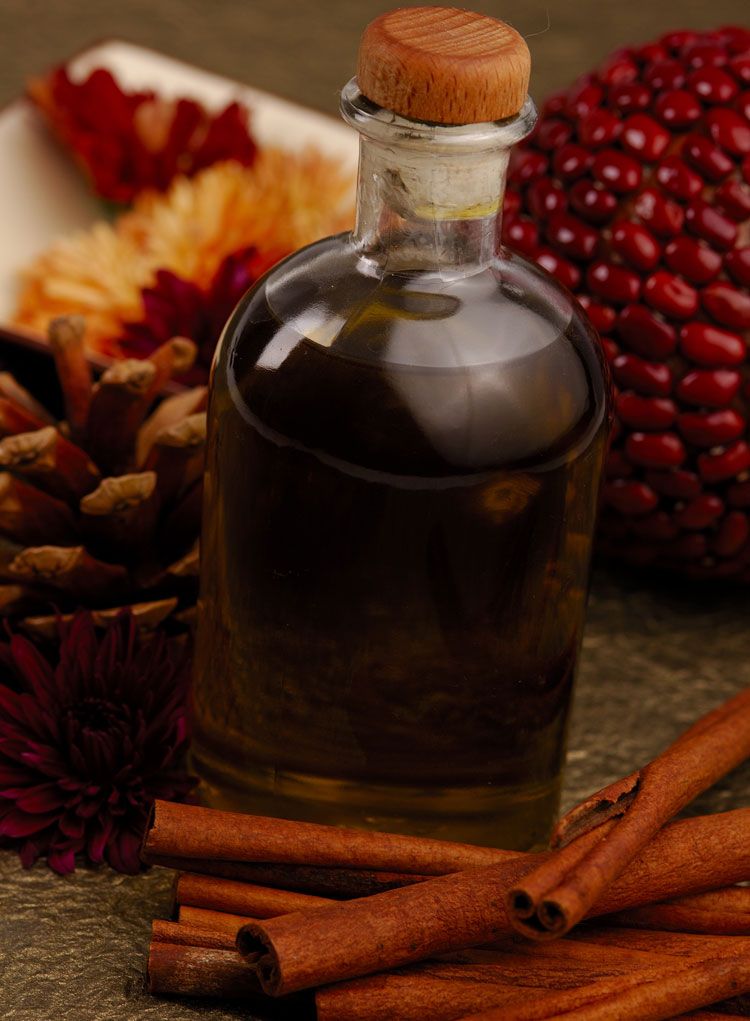 This fall, we're seeing a slew of
luxury beauty products
that cater towards the change in seasons. And what better way to get in the Halloween spirit than by spicing up your cosmetics cabinet with a few new taunting beauty finds? While many of these products are dark and eerie, they're luxe, nonetheless. And even if you're not a fan of the haunted holiday, that doesn't mean you should neglect your beauty routine of a little treat.
Molton Brown
sets the demure mood with its
Firefly Embers Medio Candela
, which burns aromas of birch, cade, leather, tar and amber from a single wick. Notes of birch oil and cedar wood lie tar accord, amber and warm woods, with middle notes of cade oil and black leather accord right in the middle to produce a contemporary aroma that is said to evoke memories of campfires and aged leather. The $49 candle burns for up to 40 hours and sounds like the perfect excuse to host a haunted house party. Wash away the aroma of burned animal products with the brand's new Papyrus Reed
shampoo
and
conditioners
. The appropriately-colored bottles, priced at $30 each, will help your bathroom get with the month's theme— and the products' aromas of black pepper, tiare flower and amber seem like they'd warm up a crisp October evening.
Photo Courtesy of Molton Brown
Channel your inner black widow in Givenchy's
Le Soin Noir Lace Mask
. The luxury brand's ominous creation is made from the famous Calais lace— a.k.a. the finest example of great French lacemaking due to its delicacy. Though elegant to the look and touch, this mask is actually high-tech. It's dipped into a revitalizing formula that is based on the Vital Black Algae Sap Concentrate. When applied to the face, the mask locks in moisture to provide your skin with the maximum amount of nutrients— and leaves the complexion firm, radiant and evenly toned. Packaged in groups of four, the Le Soin Noir Lace Mask is both spooky looking and effective. Sold in black jewelry box-like packaging, this product is recommended to be used weekly, but don't tell your husband that— it comes in at $385 per pack.
Photo Courtesy of Givenchy
Lady Gaga's new fragrance has us thinking of a dark potion concocted by Medusa herself. As if
Fame's
black bottle isn't creepy enough, the pop star told a talk show in the early stages of the perfumes' development that it would "smell of blood and semen." The idea would be shocking if we didn't already know Gaga as one to wear raw meat as a dress, or pretend to hang herself on stage. What
is
surprising are the $88 bottle's light and delicate ingredients of saffron, apricot, belladonna, tiger orchid, jasmine, honey and incense. Either way, the fact that the black liquid sprays clear, plus the cauldron-like bottle that it's sold in make it totally worthy of shelf space on our beauty bar— but just for this month.
Photo Courtesy of Lady Gaga