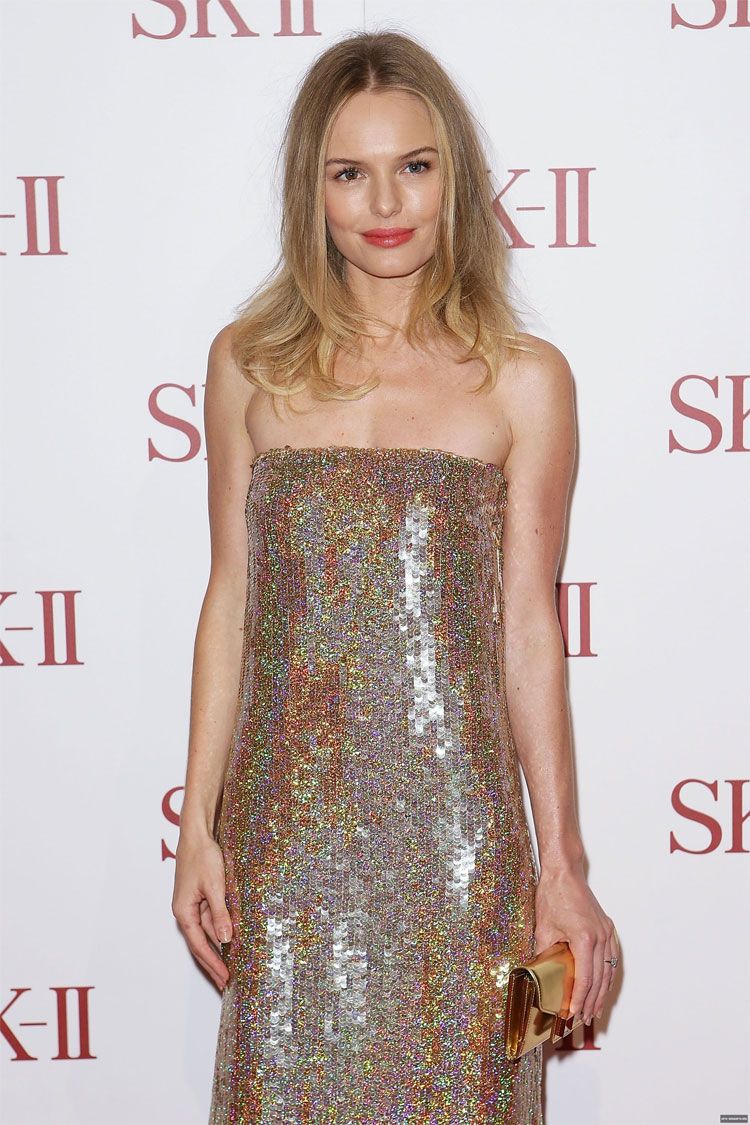 Photo Courtesy of Kate Bosworth
With all of the botox, bleach, and other enhancers that are out there today, it's hard to say that there are a lot of natural beauties of our time. Only a few names come to mind, but one is certainly Kate Bosworth— and who better to be the new face of a
luxury skin care
line than the blonde bombshell, herself?
The established actress was recently named the new brand ambassador of SK-II, often considered one of the most expensive beauty brands in the world. When it launched in 1980, the label acquired rights to the ingredient Pitera, a nutrient-rich liquid that results in soft and youthful skin. It launched the first cosmetic product to include this special ingredient and gained a loyal following. With the philosophy "Live Clear," the brand's mission is to reveal the true essence of women's skin to give them confidence to interact and engage with the world differently.
Ambassadors for the brand are carefully selected, as the brand wants the women who represent it to be actual SK-II consumers whose skin has been positively affected by the products. Bosworth joins fellow blonde and fair-skinned actress Cate Blanchett, who serves as the brand's global ambassador. Of the young actress, SK-II's general manager, Parina Hasdarngkul, said, "Kate Bosworth epitomizes the classic beauty that SK-II represents, and we welcome her to our expanding family of ambassadors around the world."
Though the brand that is known for its "miracle" ingredient is usually associated with older women, Bosworth will help attract a more youthful clientele to SK-II. And with that, we can hope for a line that will cater to younger skin.