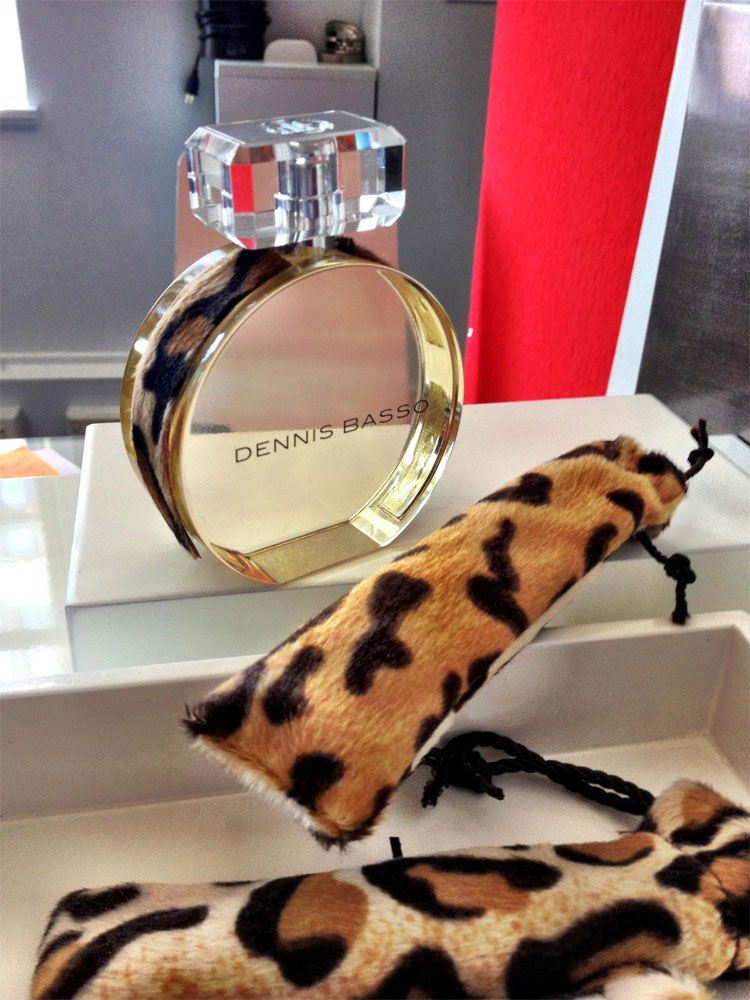 Photo Courtesy of Dennis Basso
Like many
luxury brands
that start off with an initial clothing line and eventually expand, Dennis Basso is adding a high-end fragrance to his name. After working with The Cloudbreak Group and Firmenich to develop the scent, the designer whose label is synonymous with luxurious materials like billowing layers of chiffon and heavy faux fur will launch his namesake fragrance exclusively on QVC on November 5. It will be available at Harrods in March and then expand internationally soon afterwards.
The scent was designed to be versatile in every way possible. The eau de parfum can be worn day or night and is intended to complement Basso's upscale collection, as well as his affordable faux furs, ready-to-wear items and accessories. Though he initially wanted it to be his brand's signature scent, Basso admits to
WWD
, "This is just the beginning. I would love to do more scents in the future, and create complementary products like sachets. I've waited so long to do this— I didn't want to make something just for the sake of doing it, so I was extremely involved in putting [the fragrance] together."
Most important to the designer is his involvement with all of the products that bear his name. "I'm totally hands-on, 100 percent," he said. "If I'm going to put my name on it, I want to be involved from start to finish." The fragrance involves top notes of Italian bergamot, lemon and green apple, bottom notes of cedar wood, cashmere woods and white musk, and orange blossom, jasmine sambac and French tuberose lay at its heart. The bottle is round and heavy with a stopper made of faceted crystal and an engraved silver-tone plaque. And it just wouldn't be a product of Dennis Basso without faux fur— that's why he added the material around the bottle's modern round edges.
The eau de parfum spray will be available in a 2.5 oz. bottle for $69. Though Basso and Cloudbreak executives didn't reveal their projected sales, industry sources expect the scent to do upwards of $8 million in just its first year on the counter.