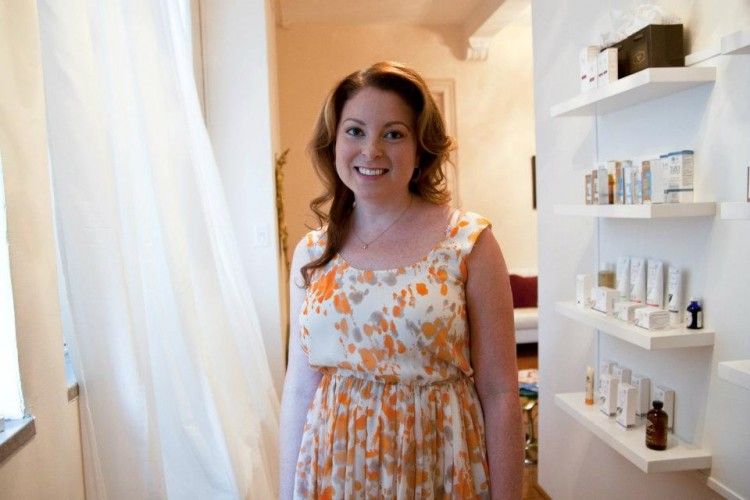 Photo Courtesy of Joanna Vargas
Being born a natural beauty is one thing, but even if your name is Cindy Crawford, you still need to be sure to take great care of your skin to keep it looking its best. We checked in recently with celebrity facialist and
luxury skincare
expert Joanna Vargas to discuss how she garnered such a celebrity following (think Michelle Williams, Rachel Weisz, and Sofia Coppola,) the secret to perfect-looking skin, and insider beauty tips every woman should know.
JustLuxe: When did you first know you wanted to create your own line of beauty products?
Joanna Vargas:
I think in some ways it was when I first opened my salon about six and a half years ago. I started looking at beauty products more seriously and started to examine organic skin care lines. In terms of natural beauty, there wasn't a lot out there at the time so I saw that I had a voice.
JL: What makes your products so unique?
JV:
My product line is geared toward results. They are made to do multiple things at the same time and are designed for women these days who are so busy. I noticed the time a woman has to spend on her skin is getting shorter and shorter. If I have just five minutes a night, I wanted to create a cleanser that not only takes off makeup but causes more cell turnover, is great for renewing skin cells, fine lines and is also a skin brightener.
JL: How did you garner such a celebrity following?
JV:
I have a reputation for being discerning and results driven. Celebrities tend to come to me because they know my products are safe and I know how to make them look great wherever they may be from the set to the red carpet.
JL: Can you share some beauty tips that every woman should know?
JV:
The most important thing is washing your face before you go to bed and you have to exfoliate. I have seen a huge shift with clients not spending a lot of time on their skin. Nighttime is the biggest time for skin to renew and repair itself from the day. Exfoliation is the only way to ensure your pores are cleaned and it also gives that just-had facial look.
JL: What is the secret to great looking skin?
JV:
My biggest secret is drinking a green juice once a day. This makes you look refreshed. The worst offender when it comes to skin issues is the sun. Even if you are out shopping, it is imperative to use SPF. The best solution is preventative care.